Roberts Center Reading Clinic
The Roberts Center staff is dedicated to helping families who have children experiencing difficulty with reading. Children may or may not have been diagnosed as being dyslexic but are identified as struggling readers.
The tutoring methods used in the clinic will provide positive and effective instruction to become successful readers. Orton-Gillingham methods will be used, along with other research based strategies to meet the academic needs of the students. Multi-sensory and multiple intelligence strategies will make learning engaging and appropriate to the learning styles of the students.
The clinic will also work to empower parents with knowledge related to advocating for their child's learning differences. Reading Tutors are trained professional teachers who continue to work to improve their skills through professional development opportunities. We consider ourselves partners with families to improve learning.
Schedule and sessions will be determined by the tutor and the parent/guardian. The sessions will run approximately 60 minutes in length. If a session is to be missed – 24 hour notice is required due to the nature of our tutor and staff schedules.
Tutoring sessions are set at $40.00 and will be held at the Roberts Academy. An online account will be established to enable you to make payments online. Instructions will be sent as soon as an account has been set up.
If paying by check, please make the check payable to Florida Southern College – memo: The Robert's Center Reading Clinic/your child's name. Payment is due at the time of the tutoring session unless other arrangements have been made.
Parents will be required to complete a family history information sheet and will be asked to provide information regarding their child's academic history and any testing related to learning differences. All information will be kept confidential within The Robert's Center Reading Clinic and will be used strictly in the establishment of the tutoring needs of the student. Parents will be required to remain at the clinic while their child is in a tutoring session unless prior arrangements are made with the tutor and Robert's Center staff.
Parents must remain on the Roberts Academy campus during the session.
Tutoring sessions are $40.00
Sessions are held at the Roberts Academy.
Questions? Contact
The Roberts Center for Learning and Literacy provides specialized instruction in the early diagnosis and intervention of learning and literacy challenges.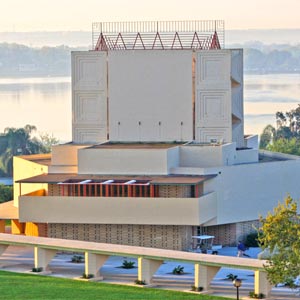 The Roberts Center for Learning and Literacy
863.680.3741
863.680.3971