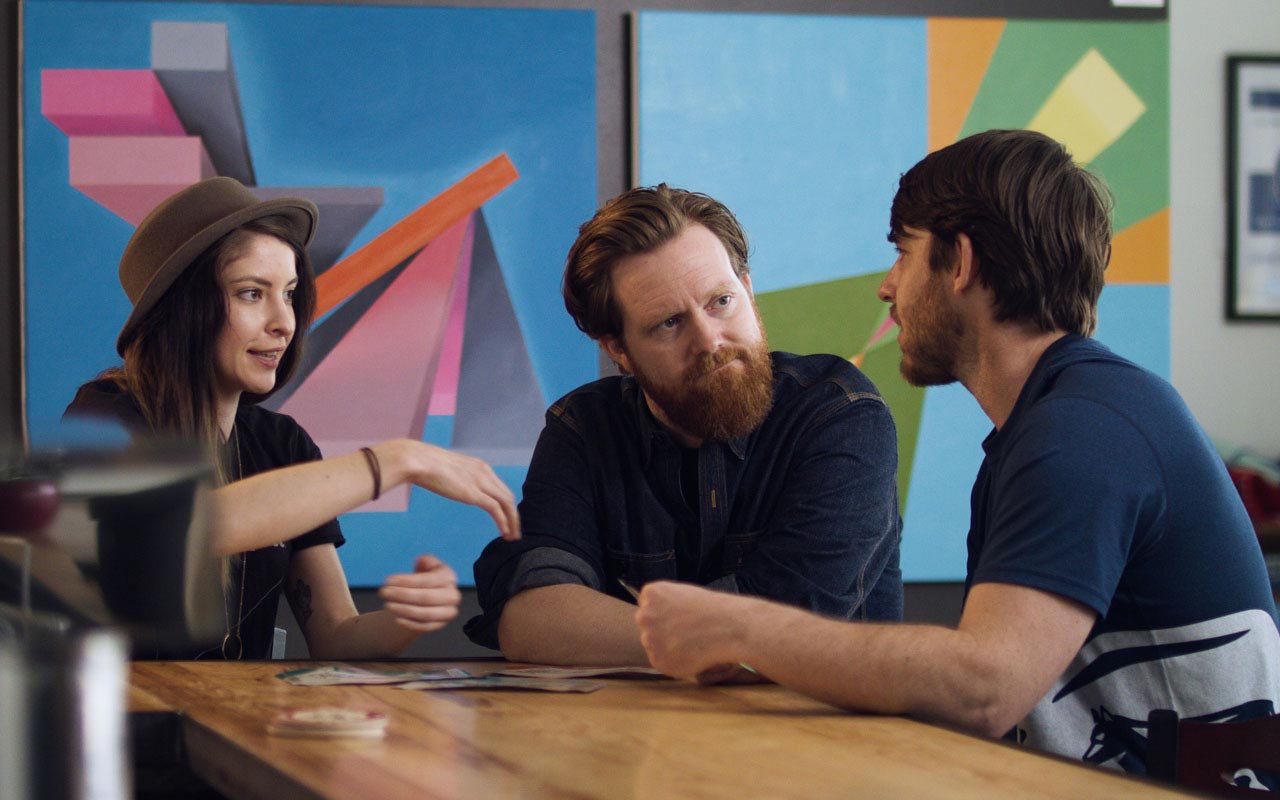 Meet Chief Design Officer Benjamin McCraw '04
Nov 12, 2018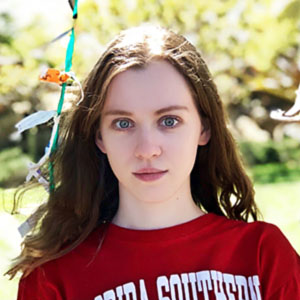 Benjamin McCraw '04 was a double major in Graphic Design and Studio Art. Following his design passion, Ben now is Chief Design Officer and the co-founder of a design and creative services agency Accomplice. Together with a team of designers, UX professionals, and creatives, this amazing FSC alumni is working with clients like Publix, AT&T, Disney, Facebook, Nike, and many others.
Hometown: Lakeland, Florida
Major? Minor? Double Major: Studio Art & Graphic Design. Minor: Communication.
When did you graduate? 2004
Did you receive any awards or recognition during college?
I won an award second place (maybe first) in the design department's senior show in 2004. I won a few awards in other on-campus gallery shows, as well.
"All the professors and students really cared not only about their chosen direction, but also where they were going in life."
Benjamin McCraw
What inspired your career path?
I wanted to do something that allowed me to make a living doing art. I began my career as a designer, grew to Creative Director, and started (and am presently running) a multi-disciplined studio in Austin, Texas.
Why did you choose to attend FSC?
All the professors in the art department were new, and they seemed really excited to do something great. I really enjoyed meeting them, and I believed they would provide me the time and attention I was looking for. Additionally, I wanted to attend a school that would provide a full education in academics beyond art and design.
Describe your experience within your major at FSC.
We were a small group. All the professors and students really cared not only about their chosen direction, but also about where they were going in life. It felt like we were building something together. It was great to be a part of that energy. We were given the structure to improve and the freedom to grow. It was a great environment for exploring and learning.
What professors at FSC did you have the best experience with and why?
William Otremsky. He knew when to be soft and when to be tough. No matter how tough he was, you always knew it was because he really cared for you and respected the integrity of the discipline. He didn't tolerate complacency, and he celebrated growth. I still use his quotes today when teaching my young employees.
How do you believe FSC contributed to your success?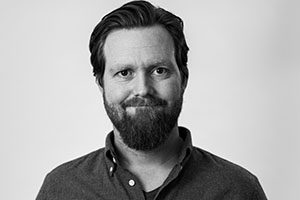 I think it contributed big time. Our professors cared. The small classes (though I didn't realize they were small at the time) were great for learning, and I was able to get the time and personal attention I needed to succeed.
You double-majored in Studio Art and Graphic Design and had a minor in Communication while at FSC. What was the most challenging aspect of having more than one major? What aspect was the most rewarding?
Finding enough hours in a day was the most challenging part, I think. With both design and studio classes, students spent two hours in the classroom per every credit hour earned. So it takes twice as much class time to get the necessary credits — that was a challenge. But in my eyes, the most rewarding aspect was the way the three majors worked so well together. I was able to practice leveraging my skills and resources across those three areas of focus. Art compliments design, and both are used to further effective communication, so each skill really bolstered the others.
Can you tell us more about where you work now?
I am the co-founder and Chief Design Officer of a design and creative services agency Accomplice here in Austin, TX. We deliver services specifically targeted to build brand stories and digital products for our clients. We specialize in mobile and web applications, large-scale immersive media installations, and experiential brand activations. (Check out more at accpl.co.) I run our design teams and focus on developing and maintaining client relationships.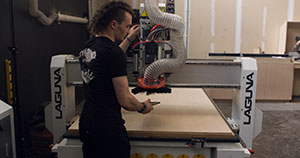 What do you like most about your job?
Most of all, I like the people. We have an awesome team of highly talented individuals that are very passionate about what they do. We are all lucky enough to be earn a living doing what we are passionate about, and we don't take that for granted. Beyond that, I personally like the variety of my day— some days I'm solving a design challenge, and on other days I might be figuring out an upcoming staffing need to best serve one of our accounts. I love building our brand and telling our personal story, as well.
Let's talk projects. What are you working on right now? What are some companies you've worked with?
Right now, we are building a business-to-business mobile product for AT&T. We are redesigning the website for iFLY. We are naming and branding a new app focused on leveraging personal wellness data for a startup. We are designing and installing technology and visual activations in the offices of a major studio in San Francisco. We just finished the design and installation of Kammok's new retail space in Austin, focused on outdoor adventures. Beyond those, we have worked with Tito's, Yeti, Publix, AT&T, Marriott, Goldman Sachs, Hotel Tonight, GM, Disney, Facebook, Nike, Bud Light, 3M, Casper, and more.
What does your day look like?
I spend most of my time working directly with our clients these days. Beyond that, I work with our team leads to ensure each department is equipped to succeed, and prepared to exceed our client's expectations. Lastly, I work with our art and marketing folks to ensure we are always pushing our brand forward. We have a lot of fun with our own brands.
What are your plans going forward?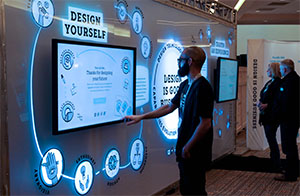 We are focused on healthy growth, and preparing the company to mature and scale with that growth.
What have you learned in the field that may have been different from what you learned while studying?
When I was in school, I had zero concern with the realities of business— and while studying, I was strictly concerned with the craft, which I think was the right thing to do at the time. Looking back, I believe this made me a much stronger designer and allowed me to have my priorities in the right place at the right time. These days, I'm focused on growing and maturing in business, and ensuring I am building a nurturing environment for designers, engineers, and all of our teams to grow in their craft, too.
You're coming back to FSC as a speaker for one of the Art Department Critiques this November. How do feel about that? Are you excited to meet current art students?
Very excited to meet the students, that's the best part. This will actually be my second time doing a semester critiques at FSC. I love doing these. It's great to be able to meet students and see the work they are doing. I hope I have some wisdom and perspective to share with them, and I hope they're encouraged and curious about their future careers, too. The best part of my first visit was the sense of energy and excitement I left with, as I was exposed to a refreshing level of energy and new ways of thinking. I learned much that I was able to take back to my studio. I have similar expectations for this year's visit.
Have you done any volunteer work?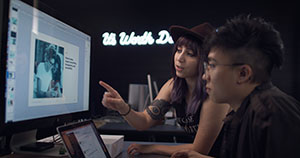 We have a few things in the works for the Austin community, but nothing to note at this point.
What advice would you give current students or young alumni?
It's never too early to take your craft seriously.
Find an environment that allows you to explore and grow in your craft, then work as many hours as humanly possible, learning as much as possible.
Discover your specific passion, and find a place where you can build something you can really be proud of.