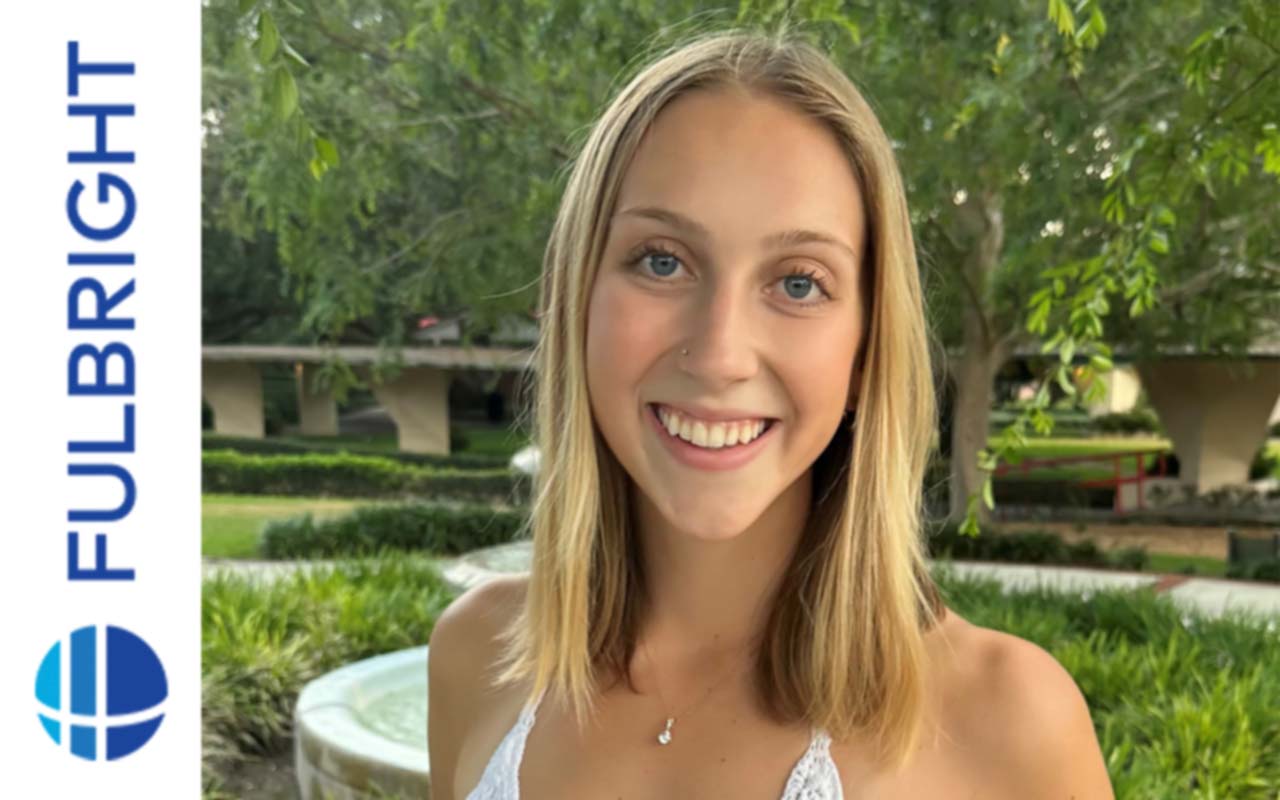 Hailee Schalwig '23 Latest Fulbright Recipient
Apr 27, 2023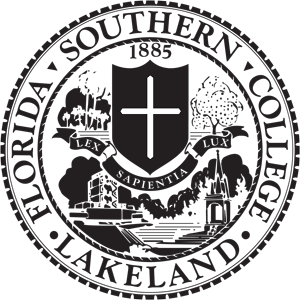 It makes sense for Hailee Schalwig '23 to go to Taiwan as a Fulbright Student when she graduates from Florida Southern College in May.
When Schalwig, who is majoring in Environmental Studies and Marine Biology, was confirmed as a Fulbright award winner she was already prepared for her upcoming assignment.
"I took eight years of Chinese in middle and high school," Schalwig said. "That helped influence me to choose Taiwan over other countries because I have that language background."
The main language spoken in Taiwan is Mandarin (Chinese), and while Schalwig said she is not completely fluent in that dialect she will be more than comfortable in her new environment.
Schalwig definitely will not have any problems ordering food.
"My mom would make me practice my Chinese when I was in middle school if we were at a Chinese restaurant," Schalwig laughed.
What She Knows
The language was not the only thing that drew Schalwig to Taiwan.
Her degree in environmental education will serve her well while she is teaching English to young students as part of the Fulbright Program.
"Taiwan actually has a really strong environmental education system in place," she said. "They're one of the only countries to nationally legislate environmental education. Part of what you do as a Fulbright Student is you have to do some sort of community engagement project, where besides your teaching duties, you're also going out into the community and facilitating a cultural exchange. I would like to form some sort of environmental education group for students after school to do things like beach clean ups, or just things to get kids outside and build connections with nature."
Schalwig continues a strong tradition of Florida Southern College students who have gotten to participate in the Fulbright Program.
The Fulbright Program was established more than 75 years ago to increase mutual understanding between the people of the United States and the people of other countries. Fulbright is the world's largest and most diverse international educational exchange program. The primary source of funding for the Fulbright Program is an annual appropriation made by the U.S. Congress to the U.S. Department of State's Bureau of Educational and Cultural Affairs. The Fulbright Program sends students and professors into more than 160 countries worldwide.
Proud Tradition
Over the years Florida Southern has had a multitude of Fulbright Students and Scholars (Professors), including six last year alone.
One of last year's recipients, Grace Sill '22, was a big help to Schalwig as she navigated the daunting application process. Sill was awarded a Fulbright position in Taiwan a year ago, and is currently concluding her residency now.
"I did reach out to her to ask what the process was once you got accepted," Schalwig said. "At that point I hadn't been selected yet, but I wanted to know what I had to do if I got selected. I had logistical questions, and she was very helpful. She's just been a great resource."
The Process
Additional resources for Schalwig were English professors Dr. Jennifer Moffitt and Dr. Rebecca Saulsbury-Bravard.
Dr. Moffitt helped introduce Schalwig to the Fulbright Program and Dr. Bravard helped guide her along the way.
"At first I was thinking there was no way I will be able to do this," said Schalwig about the application process. "There was a lot of support from them. They run a lot of information sessions and the more I looked into it and talked to them about it, the more I thought I would be fine."
The application for the Fulbright Program requires an essay, which Schalwig said was the hardest part of the process.
"They tell you right away that it's going to be hard and that you're going to go through a lot of drafts," she said. "You're going to spend hours and hours writing it, but it's manageable. Dr. Bravard does a good job of making sure you kind of break it down into smaller chunks and spread it out over a longer period of time. It's not something you can do in a week, even in a month. The English Department knows what works and they know how to make kids successful."
Dr. Moffitt is certain Schalwig will shine just as bright as the previous Florida Southern College Fulbright Program envoys to Taiwan.
"Hailee is uncommonly intelligent, creative, resourceful, and open-minded, and it has been a true pleasure to know and work with her," she said. "She joins a line of exceptional Florida Southern College students that includes Kylie Torres, Cesar Maldonado, and Grace Sill, and I know that she will represent us as positively as they have during and after her grant. I can't wait to hear stories of Hailee's travels and time in the classroom. This is a well-deserved honor."