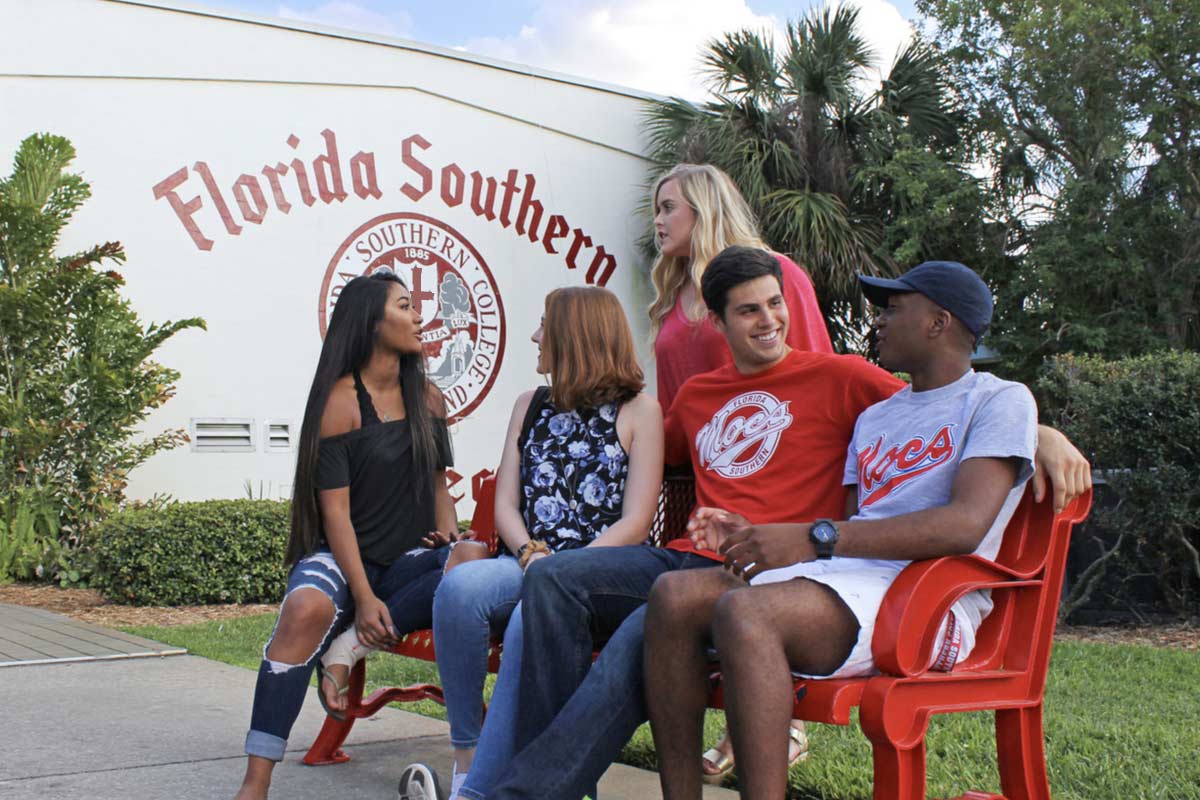 Five Reasons Transfers Choose Florida Southern
Oct 18, 2023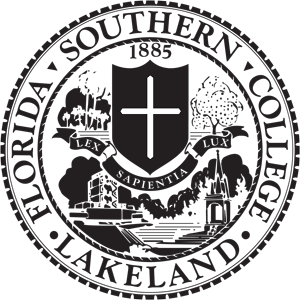 Are you a student looking to transfer to a new college home? Florida Southern College welcomes more than 100 transfer students* annually, making it a vibrant and inclusive community for students looking to complete their four-year degree.
Recognized by Phi Theta Kappa (PTK) as a leader in supporting transfer, Florida Southern provides a streamlined application process allowing students with 24 transferable credits to automatically be considered for merit scholarships up to $25,000 per year in addition to state-based scholarships and grants, federal and state-need based aid, and PTK specific scholarships.
"Florida Southern's transfer-specific admissions counseling and flexible credit policies make transferring a seamless process," explains Joseph Madigan, director of recruitment outreach, who has helped hundreds of transfer students through the process.
"One-on-one academic and career advising, personal attention from faculty, a wide array of guaranteed housing options, renewable scholarships and financial aid offered, and a warm, welcoming student community ensure transfer students thrive once on campus," says Madigan.
Here are five additional reasons you should consider Florida Southern:
1. Exceptional Academic Programs
At the core of any successful transfer decision is the quality of education you'll receive. Students like you transfer because we offer the benefits of smaller classes, more hands-on learning experiences, greater attention from faculty, and increased opportunities for internships and international travel — not to mention the respect a degree from FSC commands. Within six months of graduation, 98 percent of FSC's Class of 2022 reported securing employment or enrolling in graduate school!
With a wide range of majors, including arts and science, business, communication, nursing and health sciences, and more, you can find the perfect major to suit your interests and career goals.
2. A Supportive Community
When transferring to Florida Southern College, you'll be embraced by a close-knit community. You'll have access to academic advisors who can guide you through your degree path, and there are numerous student organizations and clubs to help you connect with like-minded peers. Moreover, you'll receive individual attention from passionate teachers who prioritize your success. Included on The Princeton Review's prestigious "Professors Get High Marks" list, the student-faculty connection allows for collaborative research projects, international study experiences, and ongoing mentorship throughout your time at FSC.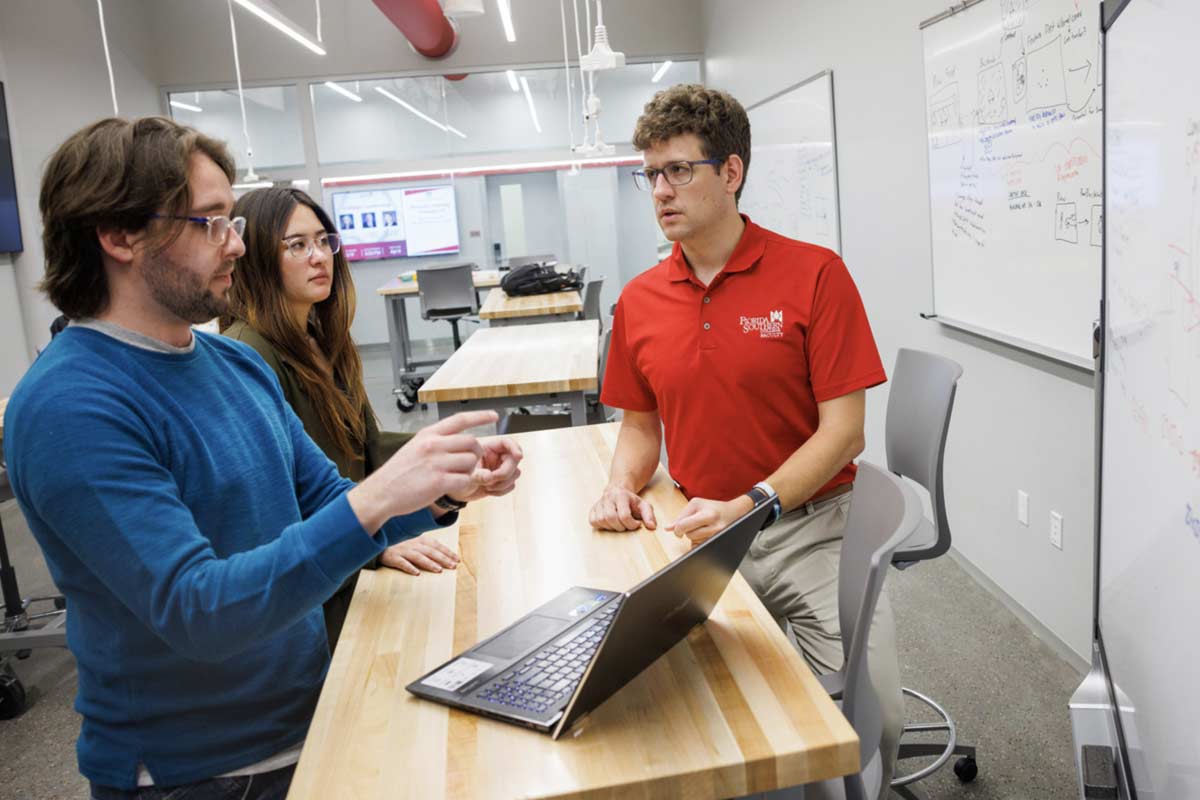 At Florida Southern, you'll get the individual attention that isn't possible at larger schools. Here, your teachers have the time and willingness to engage your strengths -- all because they want you to succeed.
Biochemistry and Molecular Biology major Anabelle Rosenthal '20 credits Florida Southern's faculty with setting her up for success. She is grateful for smaller class sizes, more opportunities for hands-on learning such as research and internships, and the close connections she established. Upon graduation, Rosenthal received offers of admission from multiple medical schools, receiving a rare 60 percent scholarship from Florida State University College of Medicine, where she currently attends.
"Right away, I was able to work with my advisor to create a plan that allowed me to graduate on time. While participating in research and professional shadowing opportunities, I became a very competitive professional school applicant," says Rosenthal.
3. Flexible Credit Transfer Policies
You've worked hard to earn your credits, and at FSC, we want to ensure those credits are recognized, accelerating your path to degree completion. Our credit transfer evaluation process is straightforward. For courses where you've earned a "C" or better, we can transfer up to 62 credits from a community college and up to 93 credits from a four-year college or university. You can quickly assess how many hard-earned credits will transfer by providing us with your official college transcript.
Hear from real students about their transfer experience.
4. Location, Location, Location
Florida Southern College is renowned for its breathtaking lakeside campus, which combines Frank Lloyd Wright architecture with picturesque surroundings, creating an inspiring backdrop for your studies. The campus offers a variety of housing options with comfortable amenities, ensuring a productive and enjoyable stay. The college's vibrant community, rich in tradition and exciting events, promises a memorable experience.
The campus's Central Florida location provides easy access to Tampa and Orlando, providing even more internships, job opportunities, and entertainment options!
Film major Braden Harris '26 explains campus life this way: "My time so far has been nothing short of amazing. The community and life on campus have been better than I could've ever imagined, and I am very excited for my future here. If anyone is thinking of transferring, I highly recommend it!"
5. Financial Support and Scholarships
Financing your education is often a significant concern when transferring to a new college. Consistently rated a "best value" by college guides, Florida Southern provides more than $58 million in college aid based on academic merit, talent in athletics or fine arts, leadership, community service, and other factors. Need-based aid is also available to those who qualify, and your Florida pre-paid plan and Florida Bright Futures eligibility may also apply. We understand everyone's financial situation is different, and we work hard to help you afford your Florida Southern education.
Erin Mullen '24, a secondary education major, couldn't be happier with her decision.
"Transferring to Florida Southern College has been one of the best decisions I have ever made. The professors are experts in their fields, and it is clear they truly care about their students. The campus is beautiful, and there are so many great amenities to explore. FSC also has tons of great clubs and ways to get involved with campus life. I'm proud to be a Moc for life!"
As National Transfer Student Week reminds us, transfer students are on remarkable paths toward fulfilling their hopes and dreams. At Florida Southern College, we're excited to support your journey.
If you're considering transferring, get in touch with your Admissions counselor. We are excited to help you explore the opportunities at FSC and find a college home where you'll thrive!
* You are considered a transfer applicant if you've completed university or college coursework after high school graduation.