Passport Program
Florida Southern College believes that an educational institution based on the liberal arts should expose students to a broad range of issues — aesthetic, moral, humanitarian, spiritual, as well as intellectual.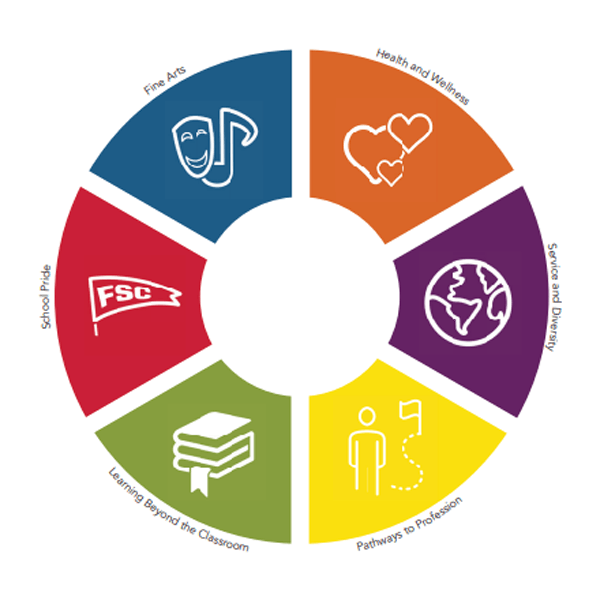 Passport is the College's involvement curriculum program. It is an incentive-based program for full-time, undergraduate day students.
Students can earn Passport Points for events that meet the following six Passport categories:
Fine Arts
Health and Wellness
Service and Diversity
Pathways to Profession
Learning Beyond the Classroom
School Pride
Students are required to attend a minimum of 6 events in every academic year, one in each of the six Passport categories:
Each event that satisfies one of the six categories for Passport will be worth 10 Passport Points. Students can accumulate points by swiping into events, or by using the Event Pass through the Corq App, supported by the Engage platform. Students are responsible for making sure that they swipe or check-in at events to receive Passport Points. Points will be tracked through the Engage platform by the Center for Student Involvement.
Earn Prizes
Once students have earned a certain number of points, they will receive prizes for meeting that benchmark. It is the student's responsibility to alert the Passport Team when they have accumulated enough points to earn a prize by calling (863) 680-4209 or emailing passport@flsouthern.edu. The Student Life staff member will verify that the student has earned enough points and has not yet collected their prize.
For detailed information, please review the Passport Handbook. Include a link to the handbook attached.
Level 1: 50 Points
FSC Water Bottle
Level 2: 100 Points
FSC Backpack
Level 3: 150 Points
FSC Hooded Sweatshirt
Level 4: 200 Points
FSC Custom VIP Experience
Level 5: 250 Points
Points off Housing Selection Number and Limited Edition Challenge Coin