Office of the Provost
The Provost and Vice President for Academic Affairs is the College's chief academic officer and is responsible for leading the development and implementation of the administration's academic vision. The Provost provides leadership across all academic activities through the articulation and support of academic priorities.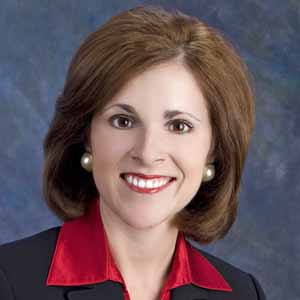 For over 130 years, Florida Southern has been preparing students to succeed as leaders in a wide range of fields: business, government, education, healthcare, science and technology, the arts, and the church. Indeed, it has thrived as the oldest private college in Florida because of its capacity to respond to the needs of students and the communities where they will serve.
Florida Southern has always seen a holistic educational experience as the best way to meet these needs, and its commitment to fostering students' intellectual, moral, and spiritual growth continues in this new global century. At the heart of the educational experience is Florida Southern's distinctive synthesis of liberal and professional learning, which is delivered through an engaged learning model that is widely recognized as one of the best in the country. The core academic experience is complemented by an extensive study abroad program, by exceptional co-curricular and service opportunities, and by vibrant religious life and artistic offerings—all of which are designed to help you connect what you are learning in the classroom with the world outside of it.
The mission of Florida Southern is to empower students to make a positive and consequential impact on the world, and we know that the holistic, integrated experience that we provide can prepare you to do just that. The outstanding achievements of our alumni offer living proof.
The mission of Florida Southern College is to prepare students through dynamic engaged learning to make a positive and consequential impact on society. The mission also includes preserving the world-renowned Frank Lloyd Wright campus and visitor program.
Florida Southern College will achieve national recognition for providing a transformational education for students through its distinctive synthesis of liberal arts and professional programs, and focus on student development through co-curricular and service learning programs. It will become a national model for engaged learning in order to achieve the learning outcomes students need to thrive in a global society. As a result of its pragmatic approach to liberal learning, the global perspective of its academic programs, effective engaged learning pedagogy, and distinctive learning outcomes in all disciplines, Florida Southern will ascend to the top 25 colleges/universities in its Carnegie classification. Maintaining its affiliation with the United Methodist Church, Florida Southern will serve as the preeminent mid-size institution within the denomination, always striving to foster students' spiritual growth. Also, preserving the campus iconic and significant historical Frank Lloyd Wright structures that serve as a "living museum" to accommodate the living-learning programs of the College, and promotion of educational programs to perpetuate the legacy of America's greatest architect, is included in the vision.