Pre-Health Professional Program
Dedicated To Your Success
The Pre-Health Professional Program is a rigorous, competitive program for students pursuing admission to professional health schools after obtaining their undergraduate degrees.
"Pre-Health Professional" refers to most medically related fields, including medical, dental, veterinary, physician assistant, optometry, podiatry, and physical therapy, but does not apply to nursing or other paths that lie outside of the natural sciences and health professions.
We have support for the following pre-health careers:
Pre-Anesthesiology Assistant
Pre-Athletic Training
Pre-Chiropractic
Pre-Dental
Pre-Medicine
Pre-Naturopathic Medicine
Pre-Occupational Therapy
Pre-Optometry
Pre-Pharmacy
Pre-Physical Therapy
Pre-Physician Assistant
Pre-Speech Language Pathology
Pre-Veterinary Medicine
In this program, students will participate in specific activities that encourage ongoing exploration of the health care field and prepare them for success in this highly competitive arena. Activities include workshops, classes, one-on-one advising, and professional observation and volunteer experiences. Students completing the program are well prepared to submit a holistically competitive application to outstanding professional programs.
Students should review the program guidelines for comprehensive information on the program requirements, eligibility, and applications.
Although any Florida Southern College student may pursue a pre-health career, only the most competitive students will be accepted into Pre-Health Professional Program. See program details for more information.
Program Benefits
Students participating in the Pre-Health Professional Program at Florida Southern are provided all of the following benefits:
Students who complete all program requirements will be awarded a distinctive graduation honor cord and will have a notation added to their transcript.
Students in Pre-Health Professional Program may request a letter of evaluation (commonly referred to as a committee letter) from the Health Professions Advisory Committee (HPAC), to be sent directly to professional schools when applying.
Students in Pre-Health Professional Program have the opportunity to attend special advising sessions with HPAC members where they can receive specific feedback and recommendations, based on the available information and the experience of the committee, as to possible courses of action for future career success.
Students in Pre-Health Professional Program receive access to special pre-health events and opportunities only available to Pre-Health Professional Program students.
Students in the Pre-Health Professional Program are provided a timeline of activities and recommendations to ensure they have built competitive profiles by their intended application date.
Programs Aspects
The Pre-Health Professional Program consists of 2 parts:
Part 1 - Acceptance into the Pre-Health Professional Program requires completion of specific coursework, a competitive GPA, a personal statement, and completion of an application by January 15 of the second or third year*.
Part 2 - Completion of the Pre-Health Professional Program requires submission of an extensive application by February 1 of the third or fourth year* and culminates in a formal Committee Interview and Letter of Evaluation.
*The Pre-Health Professional Program is designed to be fully completed immediately prior to the submission of a student's professional school application. Therefore, completion of both part 1 and part 2 of the Pre-Health Professional Program is dictated by a students intended application date, rather than their year in school. Transfer students, students planning to graduate from Florida Southern in less than 4 years, and students planning to take one or more gap years, should consider this information when determining the appropriate application date.
Students accepted to the
LECOM Early Acceptance Program (EAP)
are guaranteed acceptance into Part 1 of the Pre-Health Professional Program. However, the students
must still complete and submit
a Part 1 application to be formally admitted into the Pre-Health Professional Program. Additionally, LECOM EAP students
must still submit
a Part 2 application, which will be holistically reviewed like any other applicant. LECOM EAP students
are not guaranteed
to receive an approved Part 2 application.
Additional Info
More information about the Pre-Health Professional Program: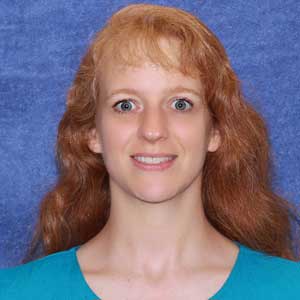 Nancy Morvillo, Ph.D.
Professor of Biology
Department Chair
Nelson C. White Chair in the Life Sciences
Polk Science - 126
863.680.6240
863.680.3970