Do the Research. Analyze the Data. Make the Recommendations.
Every year our MBA cohorts take on challenging living case studies that are used to influence and steer the direction of real businesses.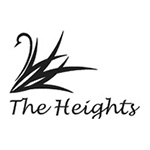 Cleveland Heights Golf Course
The Florida Southern College MBA program invested hundreds of hours researching and discovering information regarding the golf course, its relevance to the City, and how to improve its operation.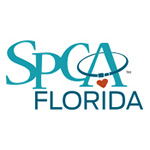 SPCA Florida
Florida Southern MBA cohorts conducted an economic impact study demonstrating the value of SPCA Florida and developed a five year strategic plan to help the organization crystallize and meet its long-term business goals.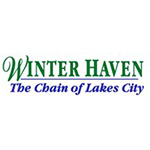 Oaks District for the City of Winter Haven
Winter Haven, Florida is currently in a revitalization stage. Florida Southern MBA students studied what it would take to bring this revitalization to the Oaks District of Winter Haven.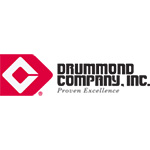 South Village Parcel of Oakbridge Development
The Florida Southern MBA program conducted an extensive study to produce a series of land-use scenarios for the South Village Parcel that would maximize revenue for the developers.
Florida Southern College MBAs engage in real-world consulting practices while making a difference in Florida communities and businesses.
Posto 9 Restaurant
Lakeland, FL
Establishing a performance-based incentive system to supplement compensation requires identifying Key Performance Indicators and developing an implementation plan for the incentive system.
Florida Department of Citrus
Bartow, FL
Industry in crisis. Declining supply meets declining market demand as a result of price increases. New distribution strategies for reintroducing a premium product, an American icon.
Givewell Community Foundation
Lakeland, FL
Benefits of locally-focused philanthropic giving can be enhanced by demonstrating the economic impact of the many non-profits located in Polk County.
MIDFLORIDA Financial Services
Lakeland, FL
Introducing new online banking product requires development of external marketing strategies to include targeted demographic and features of customer interface.
Clever Investor
Lakeland, FL
Rapidly growing investment education organization needs interactive forecasting model to project cash flow, staffing needs, and new product introduction.
Lakeland Chamber of Commerce
Lakeland, FL
Facilitating a capital campaign to raise funds for a proposed new multi-tenant office building requires calculation of the projected economic impact of the Lakeland Chamber of Commerce.
Polk County Waste & Recycling
Bartow, FL
Developing strategies for improved financial results and a better environment based on the best practices in organizations that are engaged in the circular economy model.
Duytan Plastics Corp.
Ho Chi Minh City, Vietnam
Growth strategies for entering or expanding the US market based on forecasted demand for new product lines. Combined with strategies for reorganizing to gain effectiveness and increase productivity.
My Office & More
Lakeland, FL
Sustainable marketing strategy including retention and new tenant strategies for an innovative office leasing concept.
Patriot Coffee Roasters
Lakeland, FL
Building and expanding a wholesale network for a start-up, premium coffee roaster in Central Florida.
Boring Business
Lakeland, FL
Product selection and market-entry strategies for commercial 3-D printers for an established office products distributor.
Lakeland Brewing Co.
Lakeland, FL
Establishing a regional wholesale distribution strategy for a new craft brewery.
Interested in Being a Living Case Study?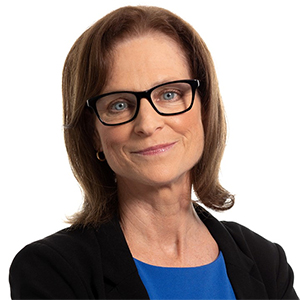 Krista Lewellyn, Ph.D.
MBA Program Director
Associate Professor of Management
Becker Business - 326
863.680.4285