Evett L. Simmons Center for Multicultural Appreciation
The Simmons Multicultural Center provides a variety of quality support services, plan and drive educational and entertaining cultural awareness programs, and provide leadership opportunities through student involvement and service.
Welcome to the Simmons Center for Multicultural Appreciation
Goals
To create and maintain an ongoing assessment and evaluation process to gain feedback on programs and services.
To collaborate with individuals, groups, academic affairs and other student development units to offer initiatives that connect people through community service, social engagement, cultural celebration and shared understanding.
To be branded as a vital resource for student development and success as it relates to campus engagement and leadership development.
To reorganize and revitalize Center for Student Involvement and Simmons Center policies and procedures to create clear and concise communication with students, faculty, and staff.
Learning Outcomes
Shape the dynamic programs and services that fit the changing needs of a diverse student body.
Seek Center for Student Involvement and Simmons Center as a resource to gain a better understanding of the programs and services offered.
Develop an understanding of self and an appreciation for intercultural exchange, civic involvement, equity and access.
The Simmons Center staff contributes to the development of all Florida Southern College students by promoting diversity and adhering to the tenants of The Cornerstone.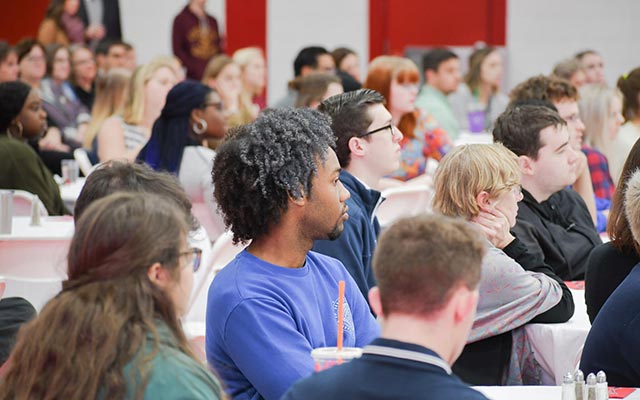 Mission Statement
The Evett L. Simmons Center for Multicultural Appreciation provides faculty, staff, and students with programming that promotes multiculturalism, social justice, and emphasizes the importance of inclusion. Our international student population adds to the dynamic of multiple cultures and identities within the FSC Community. By providing educational opportunities through cultural awareness events and sensitivity trainings, the Simmons Center raises awareness and ultimately creates a unified community that values all cultures.