Tracey Tedder, Ed.D.
Provost and Vice President of Academic Affairs
Associate Professor of Education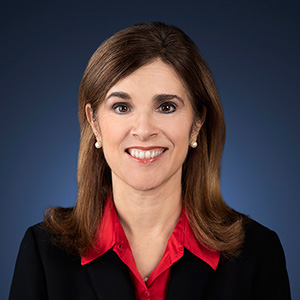 I believe that classrooms should be safe, student centered, and welcoming where active participation is promoted. Collaboration, problem solving, and critical thinking must be fostered and students should be encouraged to share their opinions, as well as respect the opinions of others. Creating this kind of a safe classroom environment makes learning conducive for a variety of learning styles and needs.
Biography
As the Dean of the School of Education at Florida Southern College, Dr. Tedder is responsible for the educational leadership and excellence of the College's highly respected Education programs. The School of Education includes undergraduate, master's, and doctoral degrees, two laboratory schools, and certification programs.
Under Dr. Tedder's leadership since 2008, the School of Education has experienced many firsts in the history of the College including offering the first doctoral degree, the Doctorate of Educational Leadership. In 2010, Dr. Tedder opened the Roberts Academy, the first transitional school in the state of Florida for talented students with dyslexia. The program has become nationally known, attracting students from across the United States. In spring 2020, the School of Education will expand its focus on early childhood education and become home to the first and only Carol Jenkins Barnett Center for Early Childhood Learning and Health.
While serving as the Dean of Education, Dr. Tedder has remained focused on the need to prepare future educational leaders. The Florida Department of Education has repeatedly acknowledged the high quality work and success of the teacher preparation programs and ranked the School of Education the #1 private school program for Education in the state of Florida. These rankings demonstrate the evidence of the positive and consequential impact of her leadership. She has continued and strengthened the long and outstanding reputation of the program and led it to high distinction.
Through the years, Dr. Tedder has been recognized for her contributions to the field of education. She was a recipient of the National Association of Women of Distinction Award, Polk County Public Schools District Teacher of the Year, and has been active in community as a member of Leadership Lakeland, United Way, and working with schools across the district. Dr. Tedder has been named to serve in two endowed chair positions in the School of Education: Nina B. Hollis Endowed Chair in Education and most recently, The Hal and Marjorie Roberts Endowed Chair in Learning and Literacy.
Education
Doctorate of Education, Educational Leadership, University of South Florida
M.Ed., B.A., Educational Leadership, St. Leo College
Florida Professional Certification in Early Childhood Education
Florida Administrator Certification in Educational Leadership, K-12
Awards
Recipient of Top Five Faculty Student Evaluations - 2006/2008
Inaugural Year Academic Advising Award, Southeastern University - 2006
Teacher of the Year, Top Ten Finalist, Polk County Public Schools - 1997
Southwest Area Educator of the Year, Polk County Public Schools - 1997
Teacher of the Year, Southwest Elementary School, Polk County Public Schools - 1997
Outstanding Education Graduate, St. Leo College - 1992
Publications
Roberts Academy: Reading and Literacy Scores in Children with Dyslexia; Does Planned Movement Really Make a Difference. 2010-current
Exploring the Foundations of American Education, P. Castelli, Chapter 9, 2009
Ed.D. Dissertation: Perceptions of Principals and Teachers of Their Role and Other Variables Within School Culture in Improving Their School's Florida Comprehensive Assessment Test (FCAT) Letter Grade by Two Grade Levels (University of South Florida: October 2006)
Abstract submitted: American Educational Research Association, Perceptions of Principals and Teachers of Their Role and Other Variables Within School Culture in Improving Their School's Florida Comprehensive Assessment Test (FCAT) Letter Grade by Two Grade Levels (submitted January 2007)
M.Ed. Thesis: A Comparison of the Effectiveness of Child Study Teams (CST) and Intervention Assistance Teams (IAT) at the Elementary School Level