Pamela Dykes, Ph.D.
Assistant Professor of Communication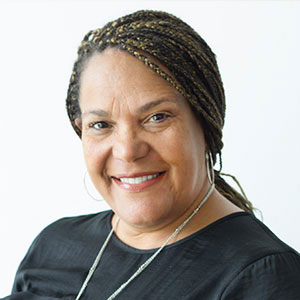 Although what I teach and my pedagogical practices must be altered to fit the contexts within which I am teaching, my ultimate outcome is to inspire students to be productive, passionate members in their community and make a contribution to the global economy overall. To accomplish this goal, it is important to foster an environment of experiential learning. I employ several different learning methods, which include lectures, class discussion, case analysis, and group presentations.
Biography
I have had many titles and held many roles in university, corporate, and nonprofit contexts; but the one thing that has remained static is that I have been a teacher in every role, first as a corporate trainer and eventually as a college professor. I attended Ohio University for my graduate and undergraduate degrees where I majored in organizational communication. I began teaching at the college level in 1999. I teach Public Speaking, Intercultural Communication, Organizational Communication, Principles of Advertising and PR, PR Writing, Strategies, and Campaigns to the traditional day students. I have taught at several universities including Denison, Ohio University and The Ohio State University. I grew up in Springfield Ohio. I moved to Florida in 2008 and I have loved every minute in the sunshine state. I live in Tampa FL with my three amazing teenagers.
Education
PH.D., Organizational Communications, Ohio University, Athens, Ohio, March 1998.
M.A., Organizational Communication, Ohio University, Athens, Ohio, March 1996.
B.S., Interpersonal Communication, Ohio University, Athens, Ohio, December 1986.
Interests
I enjoy dancing, enjoying nature and spending time with my family.
Publications
Dykes, P. (1999). She Works Hard for Her Money: The African American Women's Experiences in the workplace. In T. McDonald & T.F. Ahmed, (eds.) Nature of a Sista': Black Women's' lived Experiences in Contemporary Culture.