Nicolas Toadvine, CFP®
Adjunct Faculty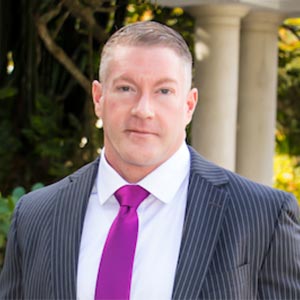 Biography
Nick has worked with individuals and institutions to help grow and protect their wealth in the finance industry for more than 20 years. Nick is a creative and strategic thinker, focused not only on finding personalized solutions for his clients to achieve their financial goals, but true peace of mind for their future. He believes true wealth is measured by what money can't buy and what death can't take away. He is known among his clients and peers for his thoughtful approach, practical advice and innovative ideas. His clients consider him a trusted advisor and a friend.
Nick also enjoys working with institutions in creating and adhering to investment policy while working to achieve the mission of the organization. Through the challenging economic times our country has faced over the past two decades, he has provided successful advice that has allowed organizations to not only survive, but thrive. Nick works with private clients in the areas of investment management, retirement income, risk management, estate planning, business planning and tax reduction strategies.
A CERTIFIED FINANCIAL PLANNER™, Nick is trained in the areas of finance, estate planning, tax planning, investments, retirement planning and insurance. As required, he meets rigorous professional standards and adhere to principles of integrity, objectivity, competence, fairness, confidentiality and professionalism. He also holds Series 7, 24, 26 & 66 licenses; as well as Florida life, health and variable annuity licenses. He earned a B.S. in Business from Florida Southern College in Lakeland, Florida. Nick was also the host of Your Money Counts, a weekly financial talk radio show that aired on Saturday mornings in the Polk County area.
Education
B.S. in Business Administration from Florida Southern College
Interests
I feel a genuine responsibility to serve the community where I have grown up and am currently serving on the Board of Directors for the YMCA of West Central Florida. I am an avid reader and work very hard to stay current in my field. To relax, I enjoy going to the movies, spending time with family and exercising.