Melanie Langford, Ph.D.
Associate Professor of Marine Biology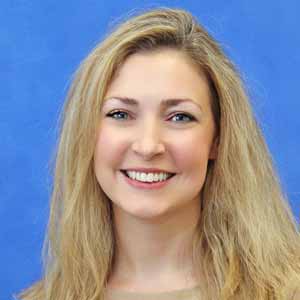 As a passionate teacher of the natural sciences, I believe that biology is best understood by applying engaged learning techniques both in and out of the classroom. I strive to make topics exciting by studying primary literature, encouraging student presentations, and experiencing biology firsthand in a laboratory or field setting. Lastly, I strive to provide examples of research, internship, and career opportunities for my students to prepare them for careers after graduation.
Biography
I am originally from the Midwest, and have always been interested in science in general. I have always held a great personal interest in marine biology, but also became fascinated with microbiology. I obtained my B.A. from the University of Kansas, my M.S. from the University of South Alabama, and my Ph.D. from the University of Nebraska-Lincoln before coming to FSC as an Adjunct Professor and finally as an Assistant Professor at FSC. I have a very strong background in pathogenic microbiology, and I apply that background to my current work studying the microbial flora of the manatee digestive system. My favorite part about working at FSC is that I can combine my two greatest interests: marine biology and microbiology.

I feel that FSC is an ideal learning environment for students based on the priority given to experiential learning, small classroom size, and a well-rounded education.


Education
2005-2010 – Ph.D. Microbiology – University of Nebraska-Lincoln.
2003-2005 – M.S. Biology (Emphasis in Microbiology) – University of South Alabama
1999- 2003 – B.A. Microbiology. University of Kansas.
Interests
I enjoy dance and the performing arts, yoga, hiking, and pretty much any ocean-related activity you can think of such as kayaking, trips to the beach, snorkeling, diving, etc.
Awards
Nominated for "Outstanding Teaching Assistant" by the Arts and Science Student Advisory Board, University of Nebraska. 2009.
Graduate studies supplemental scholarship for research excellence, University of Nebraska. 2009-2010, $2,000.
School of Biological Sciences Special Funds research grant recipient. Titled: Transcriptional Response of Czf1 in the Presence of Farnesol. 2009-2010, $1,500.
Maude Hammond Fling Fellowship recipient- one of 8 graduate students selected for this research fellowship from a pool of over a hundred applicants. University of Nebraska. 2008-2009, $20,000.
Student travel grant recipient, American Society for Microbiology General Meeting. 2005, $500.
Publications
Langford, M.L., Shelby Cain, Jalen Howard, Martine de Wit. Isolation of multidrug-resistant bacteria from the Florida manatee, Trichechus manatus latirostris. In Prep.

Langford, M.L., Hargarten, J.C., Patefield, K.D., Marta, E., Blankenship, J.R., Fanning, S., Nickerson, K.W., Atkin, A.L. Candida albicans Czf1 and Efg1 coordinate response to farnesol during quorum sensing, white-opaque thermal dimorphism, and cell death. Eukaryotic Cell. 2013. Sep;12(9):1281-92.

Kim, S.H., Langford, M.L., Boucher, J.L., Testerman, T.L., McGee, D.J. Helicobacter pylori arginase mutant colonizes arginase II knockout mice. World J Gastroenterol. 2011. Jul 28;17(28):3300-9.

Langford, M.L., Hasim, S., Nickerson, K.W., Atkin, A.L. Activity and toxicity of farnesol towards Candida albicans are dependent on growth conditions. Antimicrob Agents Chemother. 2010. Feb;54(2):940-2.

Langford, M.L., Atkin, A.L., Nickerson, K.W. Cellular interactions of farnesol, a quorum-sensing molecule produced by Candida albicans. Future Microbiol. 2009. Dec;4(10):1353-62.

Kebaara, B.W*., Langford, M.L.*, Navarathna, D.H., Dumitru, R., Nickerson, K.W., Atkin, A.L. Candida albicans Tup1 is involved in farnesol-mediated inhibition of filamentous growth induction. Eukaryot Cell. 2008. Jun;7(6):980-7.

Hovey, J.G., Watson, E.L., Langford, M.L., Hildebrandt, E., Bathala, S., Bolland, J.R., Spadafora, D., Mendz, G.L., McGee, D.J. Genetic microheterogeneity and phenotypic variation of Helicobacter pylori arginase in clinical isolates. BMC Microbiol. 2007. Apr 4;7:26.

Langford, M.L., Zabaleta, J., Ochoa, A.C., Testerman, T.L., McGee, D.J. In vitro and in vivo complementation of the Helicobacter pylori arginase mutant using an intergenic chromosomal site. Helicobacter. 2006. Oct;11(5):477-93.

McGee, D.J., Langford, M.L., Watson, E.L., Carter, J.E., Chen, Y.T., Ottemann, K.M. Colonization and inflammation deficiencies in Mongolian gerbils infected by Helicobacter pylori chemotaxis mutants. Infect Immun. 2005. Mar:73(3):1820-7.
Projects
I have worked with biology students and biology honors students on projects such as studying the bacterial composition of the manatee digestive tract. I have a collaboration with the Marine Mammal Pathobiology Laboratory (MMPL) in St. Petersburg, a facility that performs necropsies on deceased manatees, and upon obtaining a permit from the Florida Fish and Wildlife Conservation Commission, I have been able to obtain samples from these manatees for my research. I have also been able to arrange student visits to observe some of these necropsies thanks to the collaborative efforts of the wonderful researchers at the MMPL. Lastly, I am working on a project with students and my fellow biology faculty members studying the evolutionary relationship between different populations of green anoles in Florida.