Manie Spoelstra, Ph.D.
Visiting Assistant Professor of Business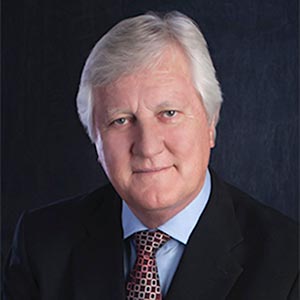 My classes become laboratories where students can learn to apply real world skills through experiential learning. Textbooks should then ideally become living documents. I am not scared for experiment to fail. Sometimes there is more learning in failure than in success. All subject matter can be taught while all involved are having fun and all look forward to the next interaction. I like to challenge students and push them out of their comfort zones.
Biography
I was Professor in Organizational Behaviour at the Business School of The University of SA until 1993 after which I formed a private Business School and Consultancy: "The International Negotiation Academy". Several textbooks on negotiation and other topics were published by me as author. Completed my PhD during a two-year stay in Japan where I became competent in Japanese. I travelled to many countries and major organizations for the purpose of Training and Consultation, mainly on Negotiation. I relocated to the Lakeland and the USA during 2013.
Education
Complete D Com at the Rand Afrikaans University, Johannesburg, in the Dept of Industrial Psychology, 1981
Complete M Com in Dept of Industrial Psychology, University of South Africa, 1976
Complete B Com (Hons), Dept. Industrial Psychology, University of South Africa, with distinction in Social Psychology, 1973
Complete B Com degree, Potchefstroom University; SA; Main subjects: Industrial Psychology, Economics, Money and Banking, Industrial Economics, 1963
Interests
I enjoy genealogy, swimming, and mountain biking.
Awards
Awarded the "Excellence in Teaching Award" by the National Society of Leadership and Success, 2016
Publications
Spoelstra, HIJ, Principles of Japanese Labor Union Movements. People and Profits, 5 (8) 1978.

Spoelstra, HIJ, Organizational Effectiveness in South Africa and Japan. Journal of Business Leadership. June 1981.

Spoelstra, HIJ, Theory Z: A South African Appraisal. People and Profits. October 1981.

Spoelstra, HIJ, Industrial Familism – The Japanese Recipe for Productivity and Good Labor Relations. SA Journal of Labor Relations. June 1982. Vol 6 (2).

Spoelstra, HIJ, Quality Circles. A Useful Aid in Management. Entrepreneur, October 1982.

Spoelstra, HIJ, and Serfontein S. Quality Circles – An Organizational Renewal Intervention. IPM Manpower Journal. Vol 2 (7), November 1983.

Spoelstra, HIJ, Communication: How the Japanese do it. Sake – Rapport, 21 June 1981.

Spoelstra, HIJ, Cultural Determinants of Organizational Effectiveness in South Africa and Japan. Seikei Keizai Gakubun, Seikei, 1984. Japan.

Spoelstra, HIJ, Japan as Economic Model for South Africa, Unisa Alumnus, July 1984, Vol 6 (1), 1 – 7.

Spoelstra, HIJ, Factors that Influence Productivity in: Proceedings of the Conference on Community Development, PU for CHE, Vanderbijlpark, September 1985.

Spoelstra, HIJ, A Nation Geared for Exports. Proceedings of the Manufacturing Management Convention. 11 March 1996, Johannesburg.

Spoelstra, HIJ, & Pienaar WD, Negotiation: Theories, Strategies and Skills, Juta, 1991.

Spoelstra, HIJ, Six Vital Characteristics of Japanese Negotiating, Engineering News, April 2
1993, p. 27.

Spoelstra, HIJ & Mampuru, C, Negotiation Skills for Educational Managers, Juta, 1994.

Spoelstra, HIJ, 2003; Negotiate for Wealth; GSINA Publication, Pretoria, SA

Spoelstra, HIJ, 2009; Negotiation: The Genesis of Management, Potchefstroom, SA

The Stockholm Syndrome: International Negotiation Academy Newsletter: 2013

Paralanguage: The hidden meaning of words: International Negotiation Academy Newsletter 2012

Snakes with Human Faces: International Negotiation Newsletter; 2013

Dirty Tricks of Negotiation: International Negotiation Academy Newsletter: 2014