Judy Senzamici, M.Ed.
Intern Director/Instructor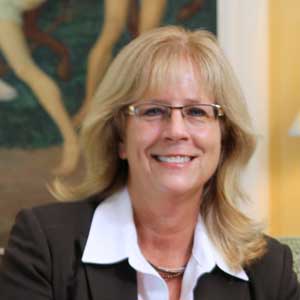 My teaching philosophy includes facilitating classroom activities, where students share ideas and opinions, presenting situations that apply to real-life classrooms. As a science teacher, my goal is for students to become excited about science, through student-centered learning. My goal for the interns is to allow students to practice skills in a safe environment. Empowering them with the tools they need to be outstanding classroom teachers, that believe in lifelong learning while pursuing their future goals.
Biography
Mrs. Senzamici is beginning her 19th year here at Florida Southern College and her 37th year of teaching. As the Director of Interns, she is responsible for placing education majors in Polk County public schools for their final internship. Mrs. Senzamici is a Senior Internship supervisor, as well as a co-faculty sponsor for Kappa Delta Pi, an Honor Society for Education Majors. "Kappa Delta Pi is a great place for education students to connect" states Senzamici, "we have had the opportunity to be involved in a Walk for Dyslexia, feeding the homeless, and reading to children at the local library."
Mrs. Senzamici' s husband, daughter, and son are all alumni of Florida Southern College. In 2011, their family started a non-profit foundation in Lakeland, called Amici Charity. The charity helps those who may have little to no opportunity to gain assistance elsewhere, giving a "hand up" to many families in the Lakeland area.
Education
M.Ed., Master of Education in Educational Leadership, University of South Florida, 1993
B.A., Elementary Education, Southeastern University, 1983
University of South Florida, Elementary Education, PhD., completed 27 hours of postgraduate courses in Reading and 20 hours of postgraduate courses in Curriculum and Instruction
Awards
Kappa Delta Pi Faculty Sponsor Years of Service Award, Kappa Delta Pi., 2018
Nominated for Faculty Volunteer of the Year, FSC Community Living, 2014
Nominated for Volunteer Service, FSC Student Life, 2013
Kappa Delta Pi, Dr. Mary Virginia Peaslee Educator Makes a Difference Award, 2010-2011
Who's Who in Education, 2011-2012
Who's Who in Academia, 2011-2012
Who's Who Among Executives and Professionals, 2010
Publications
Senzamici wrote the forward for Castelli, P. & Castelli, V. (2013). Exploring the Foundations of American Education.

Co-wrote a chapter titled, "No Breakfast! No Learning", for the book, Child Advocacy and Early Childhood Education Policies in the Caribbean. A book on education in Jamaica, (2013).

Initial Reason for Entering the Teaching Profession, writing and Biographical Sketch published in textbook: Castelli, P. & Castelli, V. Exploring the Foundations of American Education, (2007).

American Educational Research Association (AERA) - Reviewed Presentation Papers

Textbook Review: Sharpe, Computer Education for Teachers, (2005), McGraw-Hill Publishing.