Juan Pablo Gutierrez Pineda, Ph.D.
Assistant Professor of Finance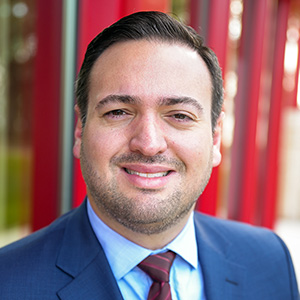 Experiential learning is one of the most important tools to bridge the gap between the theory and practice. I like to bring relevant real-world information to be discussed in the class to foster and develop critical thinking.
Biography
Dr. Juan Pablo Gutierrez earned his Ph.D. in Business Administration with a concentration in Finance from the University of Texas Rio Grande Valley in July 2018. He is a lawyer with an MBA and several years of experience in the oil and real estate industry. Gutierrez's research interests are in the areas of International Finance, Behavioral Finance, Investor Attention, and Corporate Finance. Gutierrez has presented his research at conferences such as the Academy of Economics and Finance and the Academy of Behavioral Finance and Economics. Gutierrez has published his research in peer-reviewed journals such as International Journal of Managerial Finance, North American Journal of Economics and Finance, and the Journal of Emerging Market Finance.
Interests
I like to travel and learn about history.