Joshua Hall
Assistant Professor of Economics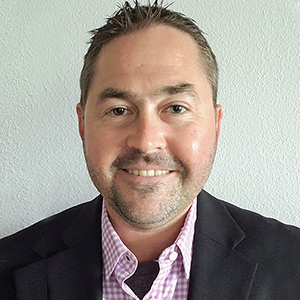 Biography
Dr. Joshua D. Hall, Ph.D., is an Assistant Professor of Economics in the Barney Barnett School of Business and Free Enterprise at Florida Southern College and serves as a Fellow for the Center of Free Enterprise. His doctorate degree in economics was earned in 2010 from Drexel University and earned his undergraduate degree in international business and management in 2005 from Elizabethtown College. Dr. Hall's current research includes the income inequality and poverty in developing countries specially focusing on the roles of education, international trade, technological change and remittances. Other research projects involve economic growth and best practices in incorporating international trade into the undergraduate classroom. Dr. Hall has presented his research across the United States and at international conferences including locations such as Jerusalem, Israel, Vienna, Austria, and Istanbul, Turkey, among others and participated in faculty conferences in China, Spain and Morocco. Dr. Hall has taught Macroeconomic Theory, Business Statistics. Econometrics, Principles of Macroeconomics, International Trade and Finance, the Economics of Global Inequality and Poverty and Introduction to Global Business. He led students on various travel abroad courses to Argentina, Chile, Italy, Spain and Ghana.
Education
Ph.D., Economics, Drexel University
B.S., International Business, Elizabethtown College
Publications
Bias, P. and Hall, J.D. (Forthcoming). A Test of Neo-Fisherism: 1964 - 2019. B.E. Journal of Macroeconomics. Accepted – May 24th, 2020.
Bias, P. and Hall, J.D. (2020). Dynamic Aggregate Supply and Demand: A Pedagogical Application. Journal of Business Cases and Applications. Volume 27.
Hall, J. D. and Laincz, C. (2019). Optimal R&D Subsidies with Heterogeneous Firms in a Dynamic Setting. Macroeconomic Dynamics. Cambridge University Press. July 2019. doi:10.1017/S1365100519000026
Hall, J. D. (2019). Measuring the Diffusion of Technologies Through International Trade. International Advances in Economic Research. Vol. 25. 445-459.
Hall, J.D. (2018). The Effects of the Quality and Quantity of Education on Income Inequality. Economics Bulletin. Vol. 38, Issue 4. Pages 2476-2489.
Borja, K. and Hall, J.D. (2018). Remittances, Institutions and Inequality in Developing Countries. Journal for the Advancement of Developing Economies. Vol. 7, Issue 1. Pages 18-40.
Hall, J. D. (2017). Educational Quality Matters: A Model of Trade, Inequality and Endogenous Growth. Eastern Economic Journal. Vol. 43. Pages 128-154. Published online: August 3rd, 2015.
Hall, J. D. and Kahn, B. (2015). Merger Arbitrage Investment an Effective Strategy for High Rollers and Small Time Investors: Evidence from U.S. Cast Deal Mergers. Journal of Applied Financial Research. Vol. 1. Pages 52-68.
Etling, C. and Hall, J.D. (2014). Incorporating International Studies and Cultural Differences in the Business Classroom. Journal of Business Cases and Applications. Vol. 12.