Joao Amador, Ph.D.
Adjunct Faculty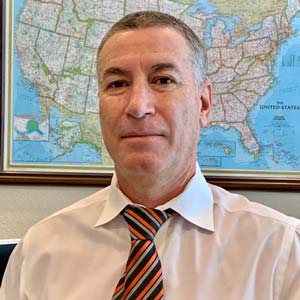 Biography
Dr. Joao Roberto Amador is originally from Sao Paulo - Brazil. He was relocated to Lakeland - Florida in 2004 with his wife Eliana and two sons Victor and Miguel. For 20 years he worked for JBT Technologies in Brazil and US as Global R&D manager. In 2015 he joined Firmenich, global leader in the Flavor & Fragrances industry, to take the role of Global Citrus Portfolio Director.
Dr. Amador is also member of the planning committee for the "International Citrus and Beverage Conference" organized by University of Florida. He likes to be called Beto Amador (Beto is a short name from Roberto) and he is active in the community being one of the board members of the Lakeland Runners Club.
Education
Ph.D., University of Sao Paulo (Brazil)
M.B.A, University of Sao Paulo (Brazil)
Master in Science, University of Sao Paulo (Brazil)
Interests
Beto enjoys running and triathlon. Completed 5 Marathons and one full Ironman in 2016. He loves to inspire people to achieve their goals and live a healthy lifestyle. His wife is also a Marathon runner, and they spend most of the weekends running around Lake Hollingsworth.
Cooking at home and experience the world of flavors is one of his hobbies.