Jill Freedman, Ed.D.
Assistant Professor
Coordinator of the Educational Leadership Masters Program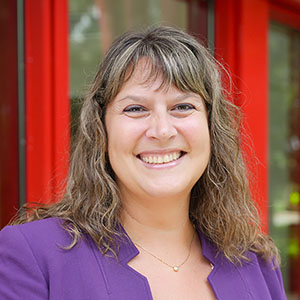 Everyone can learn. People have different ways of learning and different ways of demonstrating learning, and I believe both the process and the product are important. I value the power of experiential learning, the importance of a safe and supportive learning environment, and the impact of integrating technology in learning. I believe it is the teacher's responsibility to develop buy-in and make learning engaging and relevant. And I believe learning is about relationships. A major part of building relationships is through authentic enthusiasm for people and for learning. As an education professional, it is important to know how to connect with people from a variety of backgrounds who possess a variety of perspectives and needs. Being a genuinely kind, caring, and empathetic person is crucial to building those connections.
Biography
My educational career spanned 16 years in a public school district in southcentral Pennsylvania. For nine years, I taught eighth-grade physical science in a middle school. I then moved into public school administration with a position as a high school assistant principal. After three years in that role, I became a middle school principal, a position I held for four years. I have a passion for teaching and leading. Throughout my time in public education, I spent a lot of time building rapport and partnerships with students, faculty, staff, families, and the community. I look forward to bringing my experience, skills, and knowledge to the School of Education at Florida Southern College.

Education
Ed.D. in Educational Leadership, Millersville University and Shippensburg University, March 2023
Superintendent's Letter of Eligibility, March 2021
Educational Leadership Certification (PreK-12 Principal), The Pennsylvania State University Capital College, February 2014
M.Ed. in Teaching and Curriculum, The Pennsylvania State University Capital College, May 2009
B.S.E. in Biology, Millersville University, August 2005
Publications
Freedman, J. (2023). Crisis communication during the COVID-19 pandemic: A case study of a K-12 public school district. Available on ProQuest Dissertations & Theses Global.