Jeffrey Benatar, DMA
Assistant Professor of Music
Director of Jazz Studies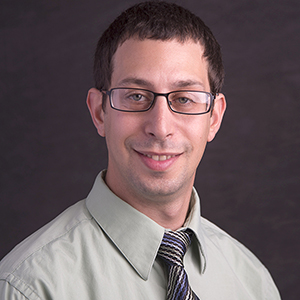 The auditory sense is the one we most often associate with the acquisition of musical skills. However, students respond to visual, tactile, flavored, and scented signals; they also react to emotional, spiritual, and historical clues. I love to discuss, dissect, debate, challenge, compose, arrange, transcribe, develop, augment, reframe, analyze, re-enact, appreciate, see, hear, feel, and play music. I believe in mentorship, in practicing what you preach, and in learning by doing.
Biography
Dr. Jeff Benatar is a Jazz Pianist with a passion for teaching. He is Assistant Professor of Music, Director of Jazz Studies and Coordinator of Music Management, at Florida Southern College. Benatar directs the FSC Jazz Ensemble (big band) and both small ensembles, leads the Jazz Piano Studio, and teaches Jazz Studies and Music Management courses. Benatar has previously taught at Central State University (Wilberforce, Ohio), The Eastman School of Music, The University of Rochester (New York), Rutgers-Newark (The State University of New Jersey), and the Eastman Community Music School.

One of Benatar's compositions, "Hank and Joe" for Jazz Septet, was called "Superb" and "Intense" by JazzTimes Magazine (November 2016). Benatar has performed with Clay Jenkins, Harold Danko, Adam Larson, Pat LaBarbera, Bob Sneider, John Sneider, Melba Joyce, Andy Watson, Vaughn Weister's Famous Jazz Orchestra, The Ohio State University Faculty Combo, and the Dayton Jazz and Glenn Miller Orchestras. Benatar's most recent faculty recital was featured on Out and About Art on Polk Government Television https://www.youtube.com/watch?v=Z_5uugSEZ2Q. He was the Jazz Director for two Florida College Systems Activities Association Winter Music Symposia, a Jazz Piano Artist-in-Residence at a Miami Valley Jazz Camp, an improvisation instructor at FSC String Camp, and Jazz Director at FSC Band Camp. He is versatile musician, composer, arranger, and improviser who has experience in Jazz, Commercial Music, Wind Ensemble, Studio Orchestra, and Choir.

Benatar's articles have been published in the journals Jazz Education in Research and Practice and Florida Music Director. Benatar has presented and/or performed at Jazz Education Network and Florida Music Education Association conferences, as well as at the Leeds International Jazz Education conference and the Westfield Center for Historical Keyboard Studies at Cornell University. He has given masterclasses, presentations, and/or recitals at Florida State University, University of Massachusetts Amherst, Syracuse University, Washington State University, University of Nevada Las Vegas, and Wilfred Laurier University.

Education
DMA in Jazz Studies (Piano) and Contemporary Media (minor in Pedagogy), Eastman School of Music, May 2017
MA in Jazz History and Research, Rutgers-Newark the State University of New Jersey, May 2013
BM in Jazz Studies (Piano) Performance Magna Cum Laude with Honors in the Arts, The Ohio State University, June 2011