Greg Snyder
Adjunct Faculty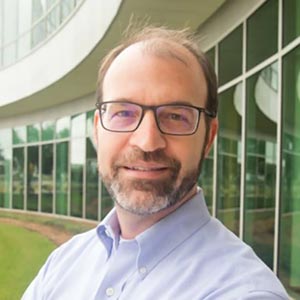 My students are the business leaders of the future, so I teach them like I teach, coach, and train my own associates and co-workers: with a vision for their future, an appreciation for their abilities, respect for their time and effort, and an understanding that I, too, am learning and growing each day. The students and I are on this journey together and I take great pride in them not just learning the material and doing well in the class, but in growing as business professionals and as people.
Biography
Greg grew up in central Florida and attended the University of Florida, where he earned a B.S. in Finance. He's spent the past 30 years working in various analytics capacities at Publix, from Programmer, to Financial Analyst, to Manager of Business Analysis, to Director of Business Analysis. He specializes in financial, operational analysis as well as in leading analytics teams in the areas of Retail, Transportation, Warehousing, and other areas of the Supply Chain as well as in overall supply chain analysis and consulting. Greg has a wife of 30 years and two wonderful daughters.
Education
B.S. University of Florida, Finance, 1990
Interests
Lakeland Community Theatre, Board Member, actor, and technician; former Board Member for Big Brothers/Big Sisters; woodworking; hiking; travel; scuba diving.