Elizabeth Gennari-Crosby
Visiting Professor of Psychology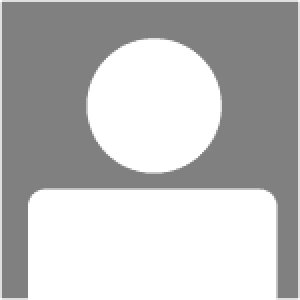 When teaching, my primary goal is to ensure my students master the course content.  But, beyond that, I will work to nurture critical thinking, application skills, and independence.  It is my hope that, after taking my courses or working with me, students have a thorough understanding of the principles I've taught them and can recognize them in both  their professional and their everyday lives.  When teaching, I will put my students at the center of my preparation.  Every student comes with some knowledge regarding the topic I am teaching, making every class different.  When I'm preparing to teach my courses, I will always take this into account to attempt to reach every student where they are at the start.
Biography
I will use various methods to facilitate the application of the course content to the students' real-life experiences. I will try to incorporate large and small group activities and discussion sessions into my lecture-based courses. I will also try to make the concepts relevant to their lives and current professions by using many examples from my clinical and personal experiences, as well as using video clips that illustrate the concepts clearly. Not all my students will become behavior analysts so it is my goal to give them knowledge they can apply in whatever path they choose.
I will teach with the overall goal of challenging my students to think critically and apply principles and course content to different applied problems. In my experience supervising students pursuing certifications in applied behavior analysis, my favorite times are when a student asks me a question that causes me to pause and think critically as well. To me, this shows not only mastery and application, but a curiosity and love of learning which is necessary to succeed in research. Reaching these students is the reason I enjoy teaching, and will keep working diligently even if I am feeling overwhelmed or stressed.
I believe that my commitment to students will set me apart. To this end, I maintain full availability, providing flexible times to meet and rapid response times. I will always make time to meet with students, both for discussions about the content or outside the content. I believe this commitment is rare and much appreciated by students.
I am just beginning my academic career, and my teaching repertoire will grow and expand in the years to come. I understand that this will be partially due to continuing my education through reading current literature and attending conferences, but I am confident that I will continue to become a better teacher through my students. Every student I have worked with has taught me something about interacting with and teaching students, and I plan to continue to learn as much from my students as I hope to teach them.
I was born and raised in Florida and received my bachelor's from Florida Southern College. From there, I attended the Florida Institute of Technology where i reeived my M.S. in Applied Behavior Analysis. I have worked as a Board Certified Behavior Analyst for about 8 years. Currently, I am working on my Ph.D. in Behavior Analysis at The Chicago School of Professional Psychology. I live in Lakeland with my husband, two cats, and three rabbits. I spend my free time at Universal or reading!