Donald Marinelli, Ph.D.
Adjunct Faculty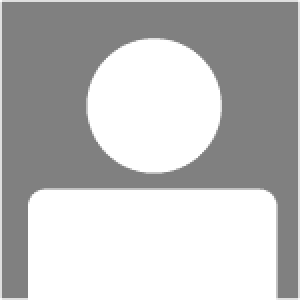 Teaching current topics is by necessity and the brilliance of technology necessarily a two-way street. Teacher and student learn from each other.
Biography
Dr. Marinelli retired from Carnegie Mellon University in April 2012, concluding an illustrious 31 years of service to the university in a variety of capacities. Together with the late computer science professor, Randy Pausch (The Last Lecture), Dr. Marinelli co-founded the world-renowned Carnegie Mellon Entertainment Technology Center (ETC). Dr. Marinelli was also a tenured Professor of Drama and Arts Management at Carnegie Mellon University and served as Associate Head of CMU Drama from 1981 to 1995.
Dr. Marinelli is co-founder and Innovation Guru for Inven Global, the English-language website portal for Inven-Korea, the leading Esports and video game website in Korea with over 80% market share. Dr. Marinelli also serves as a Visiting Professor of the Practice in the School of Arts, Media, and Engineering at Arizona State University in Tempe, Arizona, an Adjunct Professor/Instructor in the Entertainment Technology Management graduate program at Columbia University in the City of New York, as well as an ongoing consultant in esports for Carlow University and Robert Morris University in Pittsburgh, PA.
Education
A native of Brooklyn, New York, Professor Marinelli completed his undergraduate degree at the University of Tampa majoring in Speech & Drama, and Psychology. He received a M.A. in Clinical Psychology, specializing in Existential-Phenomenological Psychology from Duquesne University in Pittsburgh. Professor Marinelli subsequently attended the University of Pittsburgh where he received his Ph.D. in theatre history, literature, and criticism in 1987 with a dissertation on the early life and career of the Italian Futurist, Filippo Tommaso Marinetti.
Interests
Baseball. Baseball card collecting. All forms of transportation, but especially railroads. WWII military history. Commemorative Air Force (CAF) membership and engagement. South Florida detective fiction.
Awards
Lifetime Achievement Award, Gateway to the Arts–Tap into Art 2010, Pittsburgh, Pennsylvania, September, 2010
Silver Core Recognition, International Federation for Information Processing (IFIP), September 2010
International Digital Media & Arts Association (iDMA) Award for Outstanding Achievement in Digital Media Higher Education (Shared between Don Marinelli and Randy Pausch), Miami University, Oxford, Ohio, April 2006
Alumni Achievement Award, the University of Tampa, Tampa, Florida, December 2004
Medallion of Honor, Italian-American Heritage Society of America, Pittsburgh, Pennsylvania, September 2004
William T. Gardner Award of the Theater Association of Pennsylvania for Contributions to Theater in Pennsylvania, Theater Association of Pennsylvania, 1995
Who's Who among Young American Professionals, 1992, 1993.
Who's Who in American Education, 1990-present
Who's Who in Emerging Leaders in America, 1989-present.
Who's Who in Entertainment, 1988-present.
Carnegie Mellon University Faculty Development Grants - 1990, 1988
Outstanding Debater, United Nations Organization of Duquesne University, University of Pennsylvania Conference, Philadelphia, Pennsylvania, 1976
Outstanding Male Graduate, University of Tampa, Florida, 1975
Outstanding Interpreter of Dramatic Literature, Florida Technological University, Orlando, Florida, 1975
Blanche Yurka Award for Public Speaking, University of Tampa, Florida, 1975, 1971
Publications
Dr. Marinelli's book about co-founding the ETC with the late computer science professor Randy Pausch, author of the critically acclaimed, The Last Lecture, was published in the spring of 2010 by Sterling Innovation, a division of Barnes & Noble. Titled The Comet and the Tornado, the book recounts the six years Don and Randy shared an office creating the center that has become recognized internationally as Carnegie Mellon's "Dream Fulfillment Factory." It was Barnes & Noble's "Book of the Month" in April 2010.