David Ousley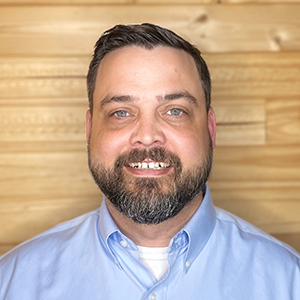 Biography
My wife and I have been married since 2000, and we have 4 kids with a small hobby farm. I started working for GEICO in 2003 as a call center associate. I started my MBA at Florida Southern, but my employer asked me to move to Orlando, so I transferred to the University of Central Florida where I completed my MBA. I have worked in Sales, Customer Service, Auto Damage, Subrogation, and all levels of Claims. I am a Claims Manager who has managed the call center as well as the Subrogation departments and currently work in the litigation department.
Education
I earned my undergraduate degree from Southeastern University and my Masters of Business Administration at the University of Central Florida. I have completed Insurance Industry designations including my Chartered Property Casualty Underwriter which is the highest designation in the insurance industry.
Interests
I enjoy the outdoors and anything camouflage. I love spending time with my family and traveling. I've had the opportunity to travel to Africa, Ireland, Scotland, Canada, Haiti, Santo Domingo, the Bahamas, and many other domestic places.