Christopher Haynes
Adjunct Instructor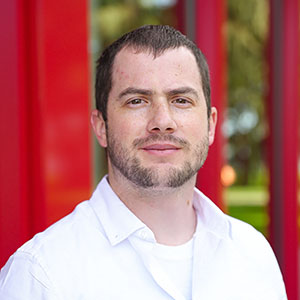 I believe that a heavy focus should be placed on engagement and creating an environment in which students want to participate and be involved. When students are interested, engaged, and enjoy the process, the knowledge in which they gain travels with them far beyond the classroom. Anything is possible through hard work and dedication!
Biography
As a native Floridian born and raised in Lakeland, Florida, Chris eventually left the beautiful city to join the United States Air Force. As an explosives technician, Chris lived in multiple states including Alaska, Texas, and Louisiana. Chris also operated in multiple countries throughout his tenure with the Air Force, with his final deployment in support of Operations Inherent Resolve and Freedom's Sentinel. Throughout this deployment, he worked with the United States Marine Corps in combat operations, leading to him being awarded the Marine Corps Meritorious Mast and the Air Force Achievement Medal. After seven years of service as an explosives technician, he exited the Air Force at the rank of Staff Sergeant, beginning his academic journey at Polk State College. Shortly thereafter, Chris transferred to Florida Southern College where he received his B.S. in Computer Science with a minor in Mathematics. Upon graduation from Florida Southern College, Chris began his new career as a Software Engineer, working within the Financial Technology and Cloud Computing realms. Additionally, Chris has operated as a software consultant where he has led the deployment of production applications still in use by local agencies. Lastly, he was an instructor for the 2022 CyberFlorida cohort, providing instruction in both networking and cyber security fields. Through real-world experience, Chris has been able to pass on modern-day software engineering concepts and technologies to current Florida Southern College students.

Education
B.S., Computer Science, Florida Southern College, Lakeland, FL, 2021
Interests
Outside of academia, Chris enjoys studying Latin American culture and the Spanish language (in which he is now fluent). He is also an avid endurance athlete, participating in marathons, ultra-marathons, triathlons, and other long-distance sporting events.
Awards
Air Force Achievement Medal
Air Force Commendation Medal
Marine Corps Meritorious Mast
Air Force Airman Leadership School Commandant's Award