Christianne Roll, Ed.D.C.T.
Associate Professor of Musical Theatre
Musical Theatre Program Coordinator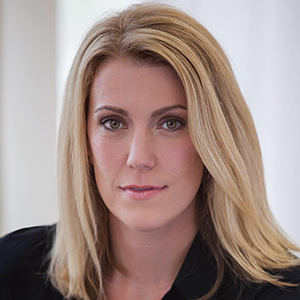 Taking the time to get to know every student, finding out how each student learns, and giving them the tools they need to successfully progress through levels of development are the ways I exhibit my philosophy of supportive, constructive teaching. This is my approach whether I am teaching a voice lesson, an acting class, or musically directing. I aim to gain my students trust, not only as a theatre professional, but also as a mentor.
Biography
Christianne Roll received her B.F.A. in Musical Theatre from the CAP21 studio of New York University's Tisch School of the Arts. As a student at NYU, she was a Tisch Scholar and selected as one of the top performers of her class. She received her Master and Doctoral degrees from Columbia University, focusing on musical theatre vocal pedagogy. As a member of the Actors' Equity Association, Christianne has performed at the Goodspeed Opera House, the Lucille Lortel Theatre, the York Theatre, and internationally as the principal singer for Norwegian Cruise Lines. She has soloed at Lincoln Center, Carnegie Hall, and The White House, and has sung the National Anthem for the Philadelphia Eagles. Christianne competed in the BBC's international vocal competition, "Voice of Musical Theatre," in Cardiff, Wales, and was a finalist of that competition. As an educator, Christianne has served as the music director for Norwegian Cruise Lines, and started the musical theatre program at Emory & Henry College. She is a member of the National Association of Teachers of Singing and is an active presenter at the Voice Foundation, the Southeastern Theatre Conference, and the Florida Theatre Conference. Her research on musical theatre singing is published in the Journal of Singing and the Journal of Voice. Christianne was asked to serve as the American representative on a panel discussion of musical theatre singing technique at the international Musical Theatre Educators' Alliance conference in Perth, Australia.
Education
Ed.D.C.T. Music and Music Education, Teachers College, Columbia University
M.A. Music and Music Education, Teachers College, Columbia University
B.F.A. Theatre, New York University
B.A. Psychology, New York University
Awards
FSC's Miller Distinguished Faculty Award
Finalist - BBC's Voice of Musical Theatre International Competition, Cardiff, Wales
4.0 GPA, Teachers College, Columbia University
Tisch Scholar, New York University
Valedictorian
Publications
Publications
Voice Maintenance of Singers on a Broadway National Tour – Journal of Singing, April 2021
The Female Broadway Belt Voice: The Singers' Perspective – Journal of Singing, 2019
The White House - The Roll Family Singers, 2019
The Evolution of the Female Broadway Belt Voice: Implications for Teachers and Singers – Journal of Voice, 2015, doi:10.1016/j.jvoice.2015.07.008
Thank you for the Music: Navigating the Collaboration between Stage Director and Music Director in a Musical Theatre Production and the Vital Role of the Voice Teacher - VoicePrints, Journal of the New York Singing Teachers' Association, Sept/Oct 2105
There's A Place For Us: Musical Theatre Voice Teachers' Location in Higher Education –
VMEA NOTES, Journal of the Virginia Music Educators Association, Fall 2011
International Presentations
"The Female Lead: Surviving and Thriving at the Helm of Musical Theatre Programs," - Musical Theatre Educaotrs' Alliance Conference, 2021
"The Female Broadway Belt Voice: The Singers' Perspective," - Oral Presentation, Presented in Philadelphia at The Voice Foundation's 46th Annual Symposium, 2017
"A Case Study of Vocal Maintenance of Singers on a National Broadway Tour" - Oral Presentation, Virtually Presented in Philadelphia at The Voice Foundation's 49th Annual Symposium, 2020
"Female Belting" – Master Class presentation at the Musical Theatre Educators' Alliance Conference, Norway, 2016
"Musical Theater Singing for the Next Generation: Training the Future Stars," – Workshop presentation at The Voice Foundation Symposium, Philadelphia, 2016
"Female Musical Theatre Belting in the 21st Century: Interaction between Teachers and Singers," – Oral Presentation in Perth, Australia at the Musical Theatre Educators' Alliance Conference: Australasian Overtures, 2015
"The Evolution of the Female Broadway Belt Voice: Implications for Teachers and Singers," – Oral presentation in Philadelphia at The Voice Foundation's 44th Annual Symposium: Care of the Professional Voice joint meeting with the International Association of Phonosurgery, 2015