Catherine Inzirillo
Adjunct Dance Professor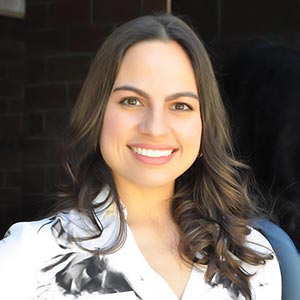 Artists are lifelong students of their craft. For dancers, our craft revolves around an ever changing and adapting instrument: the body. In my classes, I teach in regards to nurturing, exploring, and fully utilizing the body not only in the framework of codified techniques, but also in celebration of each student's individuality.
Biography
Catherine (C.J.) Inzirillo is a Tampa Bay native who holds an MFA in Dance from the University of Arizona and a BFA in Dance Performance from the University of South Florida. She has had the honor of performing in works by Bill T. Jones, Jennifer Archibald, Janis Brenner, Sam Watson, Michael Williams, Erin Cardinal, Lynne Wimmer, Michael Foley and Jeanne Travers, as well as assist in the restaging of works by celebrated choreographers Alexei Ratmanksy and Darrell Grand Moultrie.
C.J. spent much of her early performing career in Chicago, IL. She was a company member with Esoteric Dance Project and worked with many other regional companies and freelance artists. In partnerships with Links Hall, she produced two evenings of dance, Diverge/Connect and Shades Perceived (the latter a collaboration with fellow artist Bonnie Christine Willis). Her awards and recognitions include placing seventh at the NSAL National Choreography Competition, receiving the Outstanding Graduate Teaching Award from the University of Arizona School of Dance, and was an invited presenter at the 2017 NDEO National Conference, presenting her research on somatic dance pedagogy.
Locally, she has choreographed new works for Moving Current Dance Collective and Blake High School, performed with OneLight Dance Company, and taught for multiple studios and arts organizations throughout the Tampa Bay area. She has been a part of the faculty in the Dance and Musical Theatre Programs at Florida Southern College since 2019.
Education
Masters of Fine Arts; Univeristy of Arizona
Bachelor of Fine Arts; University of South Florida
Interests
Wedding/event planning, baking and crafting!
Publications
Invited Presenter: Somatics and the Ballet Class: Fostering a Holistic Ballet Education for All Students

National Dance Education Organization
2017 National Conference
San Antonio, TX