Bernardo G. Blanco, Ph.D.
Associate Professor of Education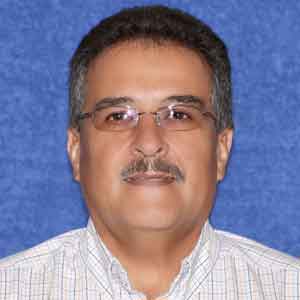 Teaching is about adding value to what our students bring to class. It is about empowering them to take ownership of what they do, of their decision making, and their willingness to change the status quo. Engaged learning promotes an environment of transformational instruction and acquisition that leads to success. As professors we must be willing and able to also learn from our students. The bottom line is that we teach people not books!
Biography
Dr. Bernardo Blanco is an Associate Professor of Education (ESOL Coordinator) at the School of Education of Florida Southern College, where he teaches in the areas of ESOL Methods, Applied Linguistics, Curriculum Development, Cross-Cultural Communication, and ESOL Assessment. He also teaches in the Master's and Ph.D. programs, as well as serves as Dissertation Committee Director and Dissertation Committee Member. Prior to that, Dr. Blanco was a Visiting Professor of Secondary Education and ESOL at the University of South Florida-Lakeland Campus, and served as the ESOL liaison with the main Campus in Tampa. In the spring of 2008, he received the Outstanding Faculty Award by the Student Government Association. Dr. Blanco also taught at Southeastern University in Lakeland in the English and Education Departments. In Costa Rica, he taught undergraduate and graduate courses at the University of Costa Rica [74-92] and in Florida in private and public schools. His research interests include L2 acquisition, psycholinguistics, L1 and L2 literacy, ESOL legislation, and current events in the education of multicultural (diverse) populations. He received his MA from Ohio University in Athens, Ohio and as a Fulbright Grantee his Ph.D. from Indiana University in Bloomington, IN. He is married to his wife Marlene, and they have three sons: Ricardo, David and Josue, and three grandchildren.
Education
Ph.D., Applied Linguistics, Indiana University
M.A., Linguistics, Ohio University
B.A., English Literature, University of Costa Rica
Awards
Outstanding Faculty of the Year Award --University of South Florida - 2008
Who's Who Among American University Professors - 2005
U.S. Government - Fulbright Scholar: Fulbright Scholarship Program (Institute of International Education) to pursue Ph.D. studies at Indiana University, Bloomington.
Publications
"What Teaching is Not: An In-depth Analysis of Methodologies in the Field of Language Acquisition and Education in General in the Context of SDL" - Cocoa Beach, FL 2009