Abimbola Aleshinloye, Ph.D.
Visiting Assistant Professor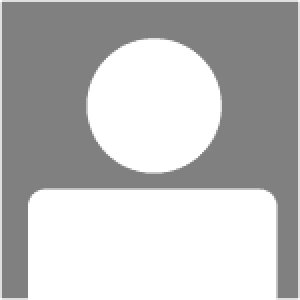 A learning-centered education where students have a say in their learning responsibilities at their own pace. As an educator to help students meet their full potentials by providing an environment that is safe, support risk-taking and invite the sharing of ideas. These can be achieved by being a guide, allowing the student's natural curiosity to direct his/her learning and promoting respect for all people and things.
Biography
Abimbola O. Aleshinloye, Ph.D. a Visiting Assistant Professor in the Department of Chemistry and Physics, Florida Southern College, Lakeland Florida. Her research interests focus on development in solar cells, water treatment, medicinal chemistry and nanochemistry. Dr. Aleshinloye's work has appeared in Journal of Photochemistry and Photobiology A, Journal of water Process Engineering, International Journal of Advanced Research and some other academic publications. She has presented her works at major national and international conferences.

Education
Ph.D. in Organic Chemistry Eastern Mediterranean University, Cyprus (2015)
M.S. in Organic Chemistry Eastern Mediterranean University, Cyprus (2009).
Bachelor's degree in Chemistry at University of Agriculture, Abeokuta, Nigeria, (2002).
Interests
Abimbola's hobbies including traveling, watching epic movies, and enjoy cooking.
Publications
Adewumi T. Adebusuyi, Samuel O. Sojinu, and Abimbola O. Aleshinloye. 2022. The prevalence of persistent organic pollutants (POPs) in West Africa – A review. Environmental Challenges 7, 100486

Abimbola O. Aleshinloye, Kemayou Ngangsso, Feyisara B. Adaramola, and Adebayo Onigbinde. 2020. Treatment of poultry wastewater using shells from african cherry seeds, egg and crab. Asian Journal of Applied Chemistry Research 7(1) 16-30

Abimbola Aleshinloye, Micheal Uzu, Banji Adaramola, David Jegede, Digbo Idika, Oluwatosin Shokunbi, Maryam Pakseresht, and Adebayo Onigbinde. 2020. Comparative chemical analysis of ripe and unripe extracts of Solanum Aethiopicum exocarp. acta SATECH 12(2), 1-22
Projects
Assessment of heavy metals and organic pollutants contents of waste water generated in Babcock University.