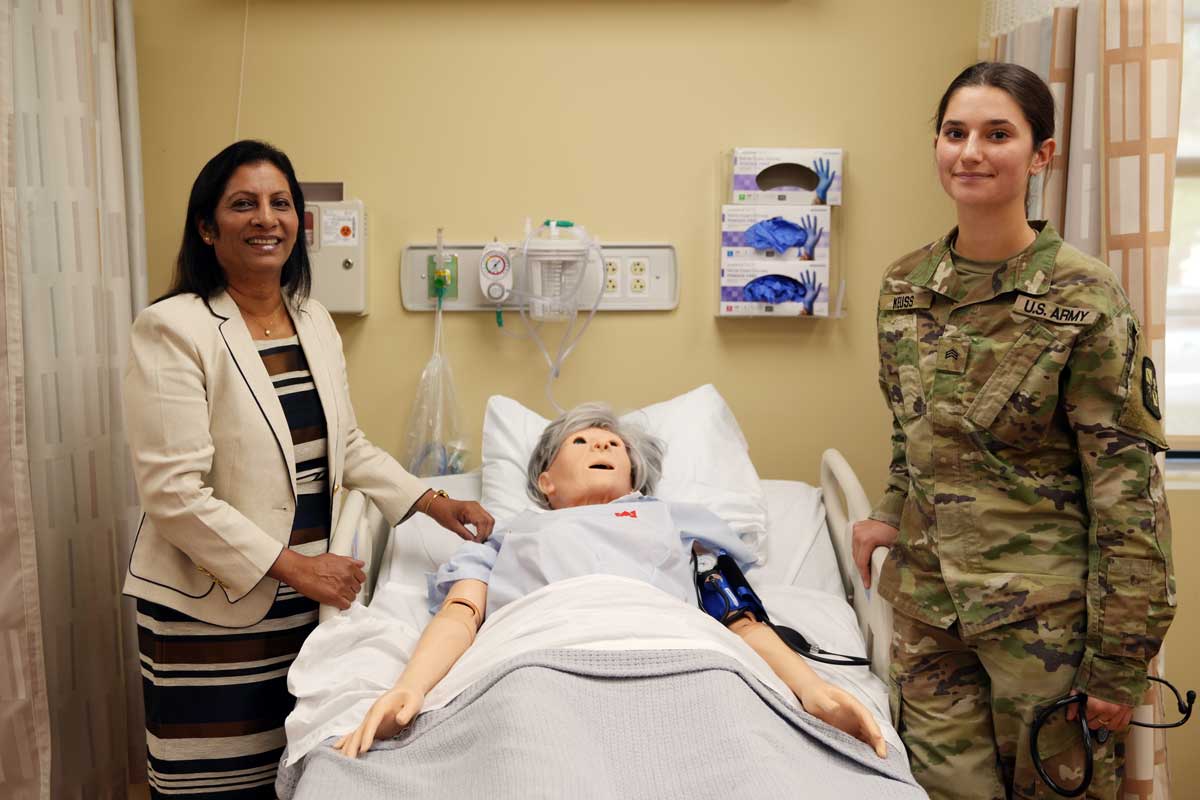 Moc Monday: Katherine Keuss
Navigating Nursing, Service, and Success
Sep 25, 2023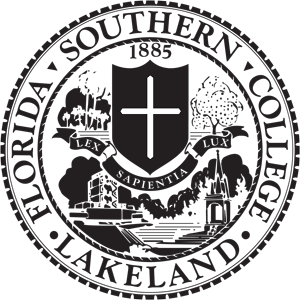 For Katherine Keuss, the path to a career in nursing was clear from an early age, driven by an innate desire to help others. She reflects on her journey, saying, "I've always kind of just known that I wanted to help people, but wasn't ever sure how so."
It was during high school that Katherine's passion for medicine solidified. She was drawn to science classes and the prospect of working directly with patients. Recognizing that nurses are often the most hands-on healthcare professionals, she embarked on a journey that would lead her to Florida Southern College's esteemed Nursing program.
The Impact of Small Class Sizes
Katherine, who also goes by "Katie," emphasizes the significance of smaller class sizes in her educational journey at Florida Southern College. "I love having smaller class sizes," she says, explaining that the intimate learning environment has provided her numerous one-on-one opportunities to connect with professors, allowing for a deeper understanding of the material. This dynamic has proven especially beneficial during laboratory training, providing students ample time to practice and hone their skills. "When I did my first IV on a real patient," Katie recalls, "I felt fully prepared."
Katie works in the simulation lab with Dr. Laly Joseph, Dean of the Ann Blanton Edwards School of Nursing and Health Sciences.
Enrolled in the Reserve Officers' Training Corps (ROTC) program and a member of FSC's Moccasin Battalion, Katie explains how FSC's intimate setting extends beyond the classroom, allowing the cadre to provide highly personalized guidance.
"Our cadre members are able to really get to know us as leaders and help shape us to be even better," says Keuss.
The Student Nursing Association (SNA) Experience
Katie's commitment to service extends beyond her academic pursuits. She is an active member of the Student Nursing Association (SNA), a club that unites nursing students to volunteer within the Lakeland community. Through SNA, she and her peers engage in various activities, including organizing blood drives on campus. For Katie, participating in SNA aligns with her passion for helping others and enriches her nursing education by providing valuable real-world experiences.
"Participating in SNA helps us help the community, which, as nursing students, is what we love to do!"
Clinical Placements: Shaping Nursing Practice
Clinical experiences at Encompass Health, Lakeland Regional Health (LRH), and Winter Haven Hospital have shaped Katie's understanding of nursing practice. She emphasizes the importance of these hands-on opportunities, stating, "Attending clinicals is one of the most important parts of nursing school."
These placements allow students to cultivate their skills while learning from experienced healthcare professionals.
"Here, we fully cultivate our skills with actual patients and learn hands-on from registered nurses. The experiences we get here [at Florida Southern] and the observations we can make truly help us grow."
Serving Those Who Serve: The Intersection of Nursing and the Military
Growing up in a military family, Katie has always wanted to serve her country. She envisions combining her passion for nursing with her commitment to service by caring for those serving in the United States military. Her plan includes working in the emergency room to gain valuable experience before potentially taking her skills to the field, where she can make a difference in challenging environments.
Balancing Life Beyond Academics
Outside of her rigorous academic and nursing commitments, Katie enjoys spending her weekends at the beach, relishing the company of friends. She's an avid soccer player and runner, although she's recovering from her second ACL reconstruction. Nevertheless, once fully healed, she plans to join intramural sports teams and rejoin the Army 10-miler team, showcasing her determination to excel academically and athletically.
What's on Katie's FSC Bucket List?
She has set her sights on winning an intramural title once she's back in peak physical condition.
"I love playing almost all sports, so maybe even a couple!"
With her love for sports and a relentless pursuit of excellence, there's no doubt that Katie Keuss is poised to achieve remarkable success, and we're excited to see what her future holds.
#GoMocs