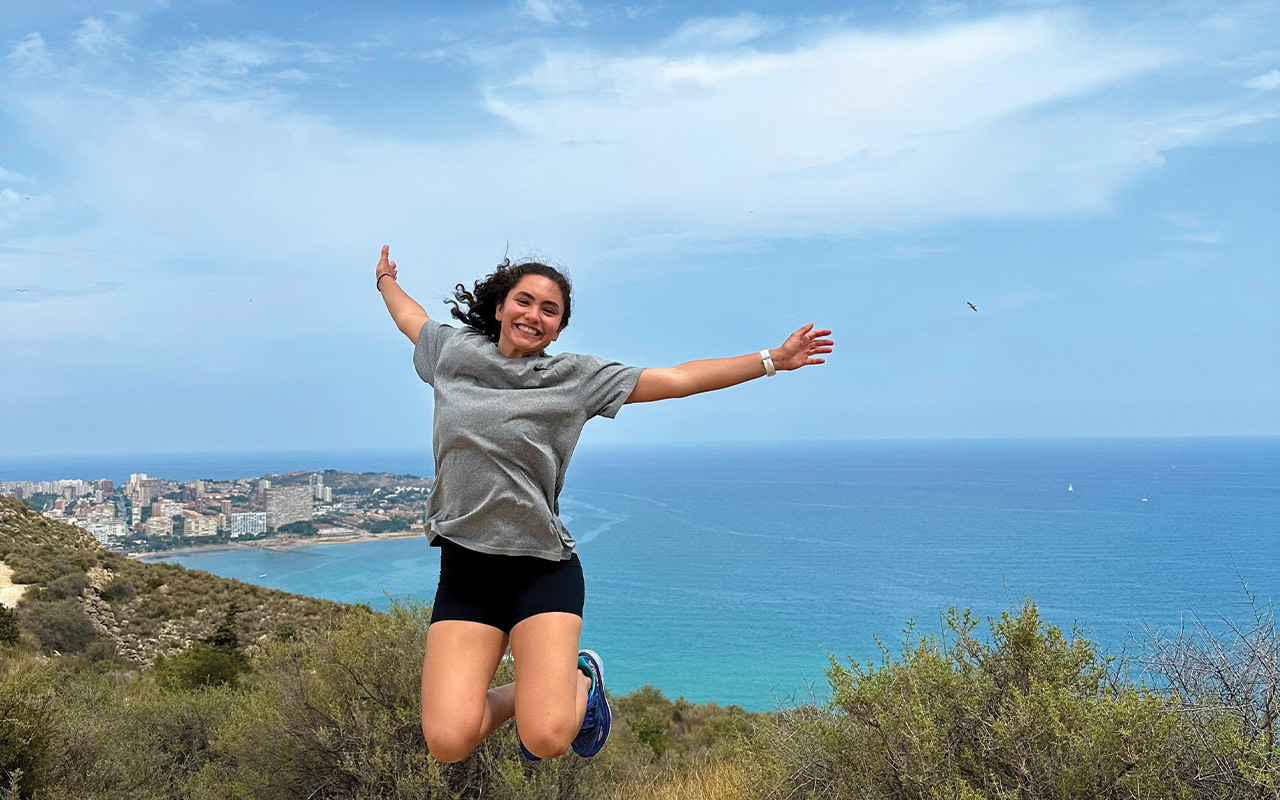 Junior Journal #4: Shannen Chacon '25
Jun 1, 2023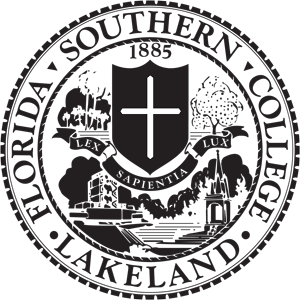 Florida Southern's Junior Journey is one of the highlights of the educational experience students can expect at the College. There are a number of trips throughout the year with destinations like Germany and Spain among the most popular. The goal of this blog is to give an insight into what goes on before, during, and after the trip so that future travelers can have an idea of what to expect.
Editor's Note: This will be a weekly feature, with this week's entry chronicling Shannen's third week in Spain.
May 30, 2023
¡Hola, Mocs! Just like this time last week, it is currently raining. We have experienced quite abnormal weather for Alicante during our stay, but we are making the most of it. This week is our last full week of class, and we have classes in a brand-new Proyecto Español building down the street from our original building. We are soaking up the last bit of our time here.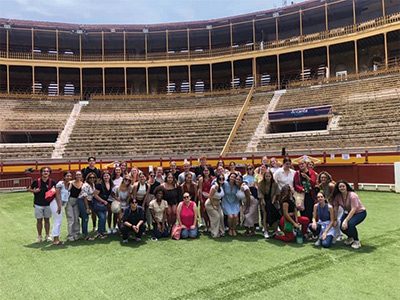 Our third week began with lots of time to relax and enjoy the city. Last week on Tuesday, we walked in the rain to a nearby museum, the MUBAG (Museo Bellas Artes Gravina). With such a rich history to enjoy, we spent time admiring gorgeous paintings in the first palace of the 18th century in Alicante. On Wednesday, Caroline and I went to explore more of the city. We checked out FNAC (which is about equivalent to Barnes & Noble), tried a new coffee shop, and visited the MACA (Contemporary Art Museum of Alicante) with Katie and Emily. We went for a walk by the beach and headed home for dinner.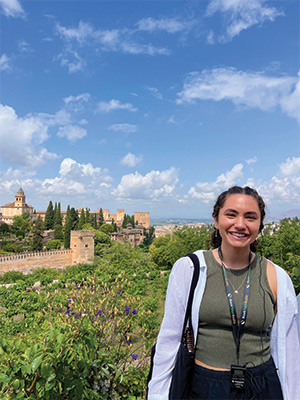 During school on Thursday, our teachers took us to visit the Plaza de Toros, a stadium with a history of bullfighting. Although the stadium still continues this traditional practice, it is also used for concerts during the summer season. After lunch at home, Caroline and I took advantage of an afternoon without rain. We took the tram to Serra Grossa and went on a beautiful hike recommended by other classmates. Although my hiking navigation app failed us, we loved the views and saw many other hikers and trail runners!
Our third weekend here was spent visiting Granada and Seville, so we hopped on a charter bus Friday morning. Once settled into our hotel with our other roommates for the weekend (Emily and our friend Graciela), Caroline and I took a walk to a nearby coffee shop that proved to have delicious food. Our amazing teacher, Diana, from Proyecto accompanied us this weekend and took us on a tour of the city later that evening. Later, we tackled dinner on our own — discovering why Granada is known for their tapas! Tapas are small plates, similar to appetizers in America. Caroline, Emily, and our friend Valentina went to two different tapas restaurants to get the full experience.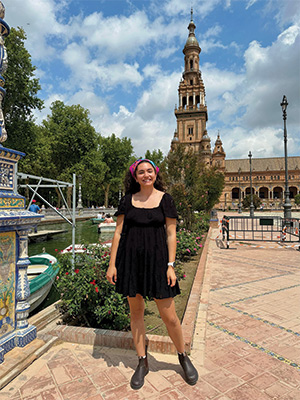 We spent our Saturday in Seville, where Diana took us on another tour, starting from the Plaza de España. This area is full of tourists and horse-drawn carriages. In our free time, we visited some shops and explored more of the city. With Emily and Caroline; we even caught a glimpse of a wedding at the Cathedral of Seville. Before heading back to Granada, we visited the cathedral as a group. Believe it or not, this is where the tomb of Christopher Columbus is! We headed back to Granada for the evening, enjoying another dinner of tapas from a different restaurant.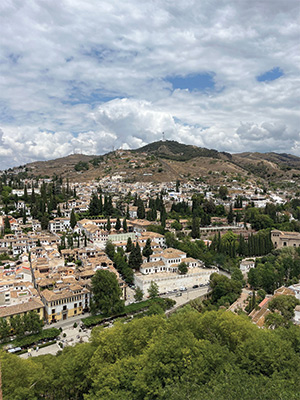 On Sunday, we visited the Alhambra (one of the most famous monuments to Islamic architecture in the world). Just as Dr. Garr told us before we took our tour, there is nothing else in the world like the Alhambra. The history of the Alhambra is richer than I can explain due to my lack of expertise, but it was originally built by the Moors. However, Christian rulers took hold of the compound later and made some additions to the originally Muslim architecture. Personally, this was my favorite part of our short trip. After a busy weekend with long bus rides, we all felt ready to head home to our host families in Alicante.
The more time I spend here, the less I can imagine leaving. Our teachers and families here have become so precious to us. Currently, I am looking forward to a weekend without plans to hopefully enjoy a new beach and relax with friends. By the time you read this, we will only have one more week left of our Junior Journey. ¡Nos vemos!
Check out last week's blog here.