FSC Nursing and Health Science Update
February 2021 Edition
Feb 18, 2021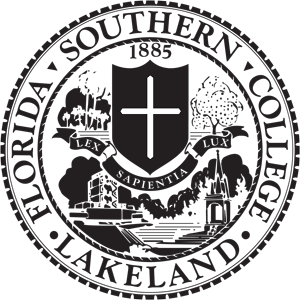 Welcome to the New Year and new semester. I am so hopeful that 2021 will be a year when students and faculty can embrace the lessons learned during the first year of the pandemic to create new ways of engaging fully with their peers and their disciplines.
During the fall 2020 semester, students and faculty in the MSN program were afforded the opportunity to participate in a telehealth training program offered by the Southeastern Telehealth Resource Center and Georgia Partnership for Telehealth (GPT). This was a free training funded as part of the CARES ACT (HRSA Grant# GA5RH37460) to provide virtual telehealth education for nurse practitioners and physician assistants across the southeast, to promote the clinical use of telehealth technologies during and following the COVID-19 pandemic.
FSC is proud to have our students supporting local efforts to administer the COVID-19 vaccine. Faculty and BSN students from the junior and senior classes are partnering with Lakeland Regional Health Medical Center and the Polk County Department of Health to operate vaccine clinics. The students assist by providing vaccination injections, doing intake and screenings and processing paperwork. This is a significant contribution to the protection of our community and vulnerable populations from this public health threat.
As I look back on what everyone accomplished during the unprecedented crisis of COVID-19 disruption, I am absolutely amazed. Even though classes and conferences were delivered in ways, some events were cancelled, and gathering in groups was prohibited (and dangerous!), our alumni, students and faculty continued to contribute significantly to the life of the FSC community and to their chosen professions. We have learned to care for each other in new ways, and developed ways to live the FSC cornerstone values and ideals. Go Mocs!
Linda S. Comer PhD, RN, CNE
Dean and Professor
---
Faculty Updates
Tenure
Dr. Sara Terrell (EXS) and Dr. Christy Skelly (BSN) were awarded tenure during 2020. Congratulations to both of these extraordinary faculty on this milestone achievement.
Recent Faculty Publications
Hall, C.A., Skelly, C., & Risher, C. (2020). Helping your patient make decisions: Understanding and implementing shared decision making. Journal of Healthcare and Nursing Research, 2(1), 1-3.
Marshall, E.M., Parks, J.C., Tai, Y.L., Kingsley, J.D. (2020). The effects of machine-weight and free-weight resistance exercise on hemodynamics and vascular function. International Journal of Exercise Science, 13 (2): 536-538.
Sollerhed A-C, Horn A, Culpan I, Lynch J. Adolescent physical activity-related injuries in school physical education and leisure-time sports. Journal of International Medical Research September 2020, Vol 48, No. 9; p. 1-12. 2020. https://journals.sagepub.com/doi/10.1177/0300060520954716
Terrell SA, Olson GA, Lynch JM. Bridging non-operative exercise protocols and return to play protocols for Femoroacetabular Impingement (FAI). Journal of Athletic Training online Oct 2020, print Jan 2021.
Recent Presentations
Marc, N, Risko, J., Hall, C.A, and Skelly, C. (2020) Comparison and preferences of route for influenza vaccination: Intramuscular versus intradermal administration. Florida Nurses Association, Nursing Research Evidence Based Virtual Conference, virtual presentation July 25, 2020.
Bentum-Tilus*, A., Risher, C., Brown, B. (2020). Making connections: Implementing the National Diabetes Education Program to improve diabetes management in Hispanic patients. Sigma's 31st International Nursing Research Congress, Abu Dhabi United Arab Emirates. Virtual podium presentation.
Special Recognitions
Dr. Amy Bockelkamp received designation as a Certified Nurse Educator by the National League for Nursing, May 2020.
Tim Burns received designation as a Certified Emergency Nurse by the Board of Certification for Emergency Nursing, June 2020.
Faculty Appointments in Professional Organizations
Dr. Sara Terrell was elected Chair for the National Strength and Conditioning Association (NSCA) National Women's Committee.
Dr. Sara Terrell was re-elected, Florida State Director - National Strength and Conditioning Association (NSCA).
---
Student Stories
Internships and Practica
Rachel Peck (EXS) completed an internship with PhytoFit, Inc. Rachel's work focused on increasing nutritional awareness within the Lakeland community, cultivating marketing and promotional material for the company, and conducting an educational presentation to FSC athletics on the role of plant based diets in sport performance.
Student Research
Three SNHS honors students will present their Honor's project proposal at the upcoming Florida Undergraduate Research Conference (FURC).
Exercise Science junior Honor's student, Jadin DeWith, will present What is the relationship between pitch count, strength, and pain for Division II collegiate softball pitchers?
Nursing junior Honor's student, Molly Cole, will present Impacts of pediatric and adolescent chronic non-cancer pain on patients and families.
Nursing junior Honor's student, Amy Wieleba, will present Interventions to support children during the death and dying of a parent.
A case study manuscript co-authored by FSC DNP student Kimberly Grant, MSN, APRN, ANP-C, CCRN was recently selected for publication in the Journal of Global Infectious Diseases. The manuscript, entitled Positive SARS-coV-2 RNA with Significant Inflammatory State and Thrombophiia after 12 Weeks of Initial Diagnosis of COVID-19 Infection, describes the first report of positive SARS-CoV-2 test results in a patient 3 months after initial diagnosis of COVID-19 infection suggesting persistent infection or re-infection. In addition to evaluating and managing the patient's care in the ICU at BayCare Winter Haven Hospital, Kimberly's contributions to the case include being the first to identify links between his highly unique clinical presentation and a previous diagnosis of COVID-19 infection.
Student Spotlight
FSC DNP student Jennifer Charles, MSN, APRN, ANP-BC, CCRN will be taking a break from her DNP studies during the spring and summer (2021) terms to pursue her dream of building additional infrastructure and local health system capacity for the people of Ghana, West Africa. Jennifer's interest in this project started during a conversation with a like-minded physician colleague who shares her passion and interest in population health. Jennifer reports that she "fell in love with the country and the people of Ghana" while vacationing there 2 years ago. Recently, she has been working to acquire land in Ghana where she hopes to build a health clinic in the future. Her goals also include establishing a collaboration with local health system officials and providers to promote the health of residents in the region.
Professional Chapters and Organizations
Phi Epsilon Kappa, Epsilon Eta Chapter at Florida Southern College, will be welcoming 13 new members from the Exercise Science program in the upcoming spring 2021 initiation. PEK is the national professional fraternity for persons engaged in or pursuing careers in the fields of physical education, health, recreation, dance, human performance, exercise science, sports medicine and sports management.
Dr. James Lynch, in coordination with sophomore EXS student Dani Rincon-Garcia, launched the college's first Pre-Physical Therapy club. Members include students from a variety of majors who share an interest in learning about and pursuing careers in rehabilitation sciences.
Upsilon Omega Chapter of Sigma Theta Tau will hold a Spring Induction Ceremony on Wednesday, April 7 at 5:30 pm. At this virtual induction, the chapter will officially receive new members and celebrate member success. The Speaker for the event will be Joyce Knestrick PhD, FNP-BC, FAANP, FAAN, American Association of Nurse Practitioners' immediate past president. The induction is open to members and nonmembers of Sigma. Please contact Upsilon Omega Chapter President Amanda Estupinan (20) for information at amandamestupinan@gmail.com.
---
Notable Alumni Achievements
BSN graduate, Natalie Barton ('19) published an article with NUR assistant professors Carrie Ann Hall and Judy Risko that arose from her Honors project. Natalie is now a nurse in the neonatal intensive care unit at Duke University Medical Center.
Barton, N., Hall, C., & Risko, J. (2020). The lived experience of a NICU father: A descriptive phenomenological study. Journal of Neonatal Nursing. https://doi.org/10.1016/j.jnn.2020.09.003
EXS graduate, Alexis Mace ('20) published an article with EXS assistant professor, Dr. Charles Allen, in the International Journal of Exercise Science. Alexis is now a first year student in the University of Florida Physical Therapy Doctoral Program.
Mace, AP, Allen, CR. (2020). The effects of concurrent activation potentiation on bat swing velocity of division II collegiate softball athletes. International Journal of Exercise Science. 13(1): 1630-1637.
Frank Adams ('15) FSC athletic training graduate who is now the assistant athletic trainer for the Phoenix Sun in the NBA (national basketball association). He spoke with the EXS freshman via Zoom during the fall semester about his career path as part of the EXS learning community's Career Speaker Series.