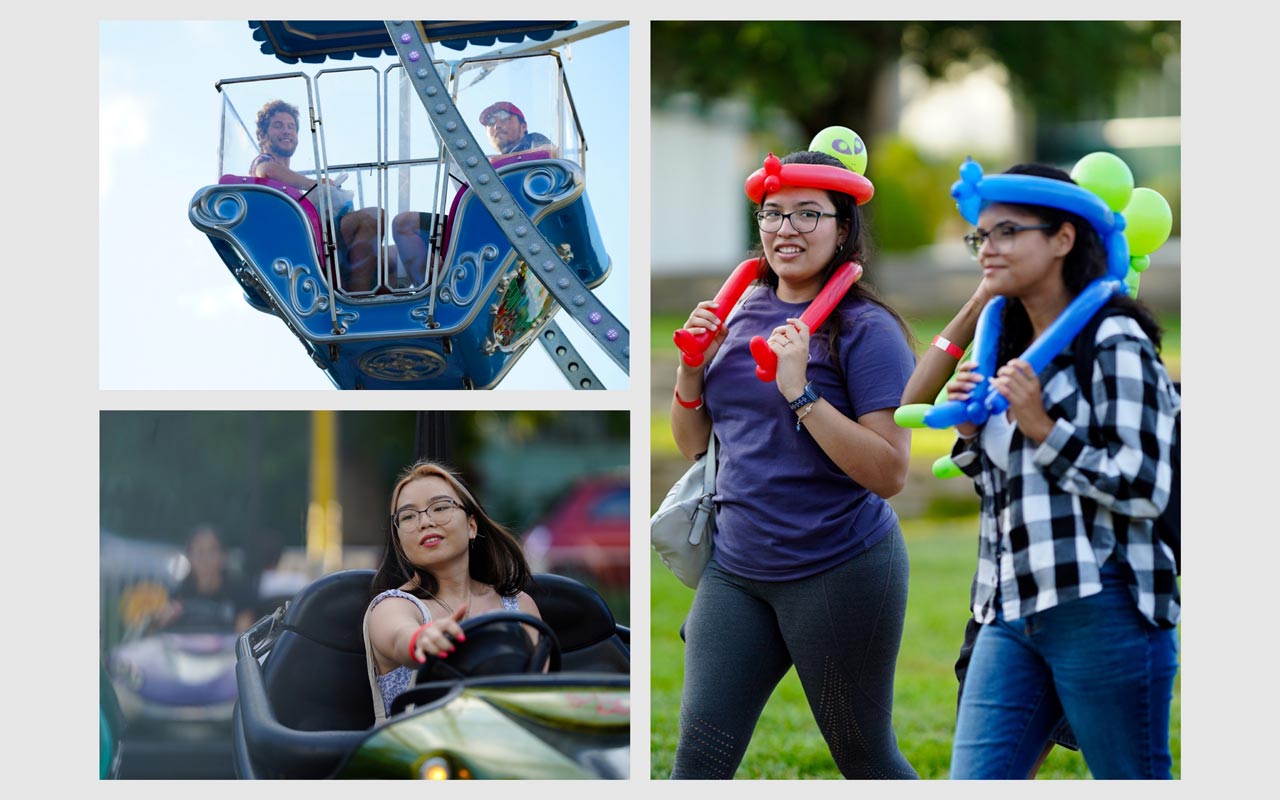 Farewell Fun at the Fairwell Festival 2022
Apr 27, 2022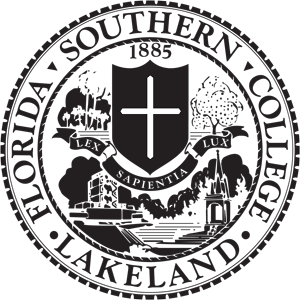 As the sun went down, Florida Southern College students made their way from one part of campus to another enjoying carnival rides, games, and funnel cakes at Fairwell Festival 2022.
A tradition that has taken place at FSC since the early 2000s, the festival is Florida Southern's opportunity to say farewell to the academic semester each spring.
Students were all smiles as they waited their turn to get an aerial view of the beautiful campus from the Ferris wheel or relieve exam stress in the bumper cars.
Two big hits, among many, at the festival? A mechanical shark and Dippin' Dots.
The rides, inflatables, giveaways, and food were spread out on campus to give students the opportunity to explore and socially distance if they chose to.
When the festival started at 6 p.m., the food line was already starting to stretch the length of Mr. George's Green.
Hot dogs, hamburgers, nachos, pretzels, funnel cakes and fresh lemonade were a few of the delicious treats served to the students.
When asked on social media what their favorite part of the festival was, there was a variety of responses.
"The twisty ride," Gabi Lop '25 said.
"Everything and everyone," Malachi Jean '25 answered.
There was even a friendly clown named Hailey who twisted balloon animals set up near the water dome. Looking to sport an oversized giraffe balloon animal as a hat? Hailey was there to make it happen.
If a student was unable to get a balloon accessory, FSC was giving away Fairwell Festival 2022 shirts to serve as a memory of the annual tradition.
Alexia Mort '24, Mocs Night Out Director, took the lead on planning and organizing the festival. She has been doing so, alongside the Association of Campus Entertainment, since the beginning of the academic year.
With final exams right around the corner, Alexia said events like Fairwell Festival are vital for alleviating stress and maintaining the mental health of students at the end of the semester.
"A lot of times students are only thinking about classes or finals. It gets really intense this time of year," she said. "This gives them a chance to step back from classes, forget about it for a little bit and have fun while hanging out with friends."
Go Mocs!