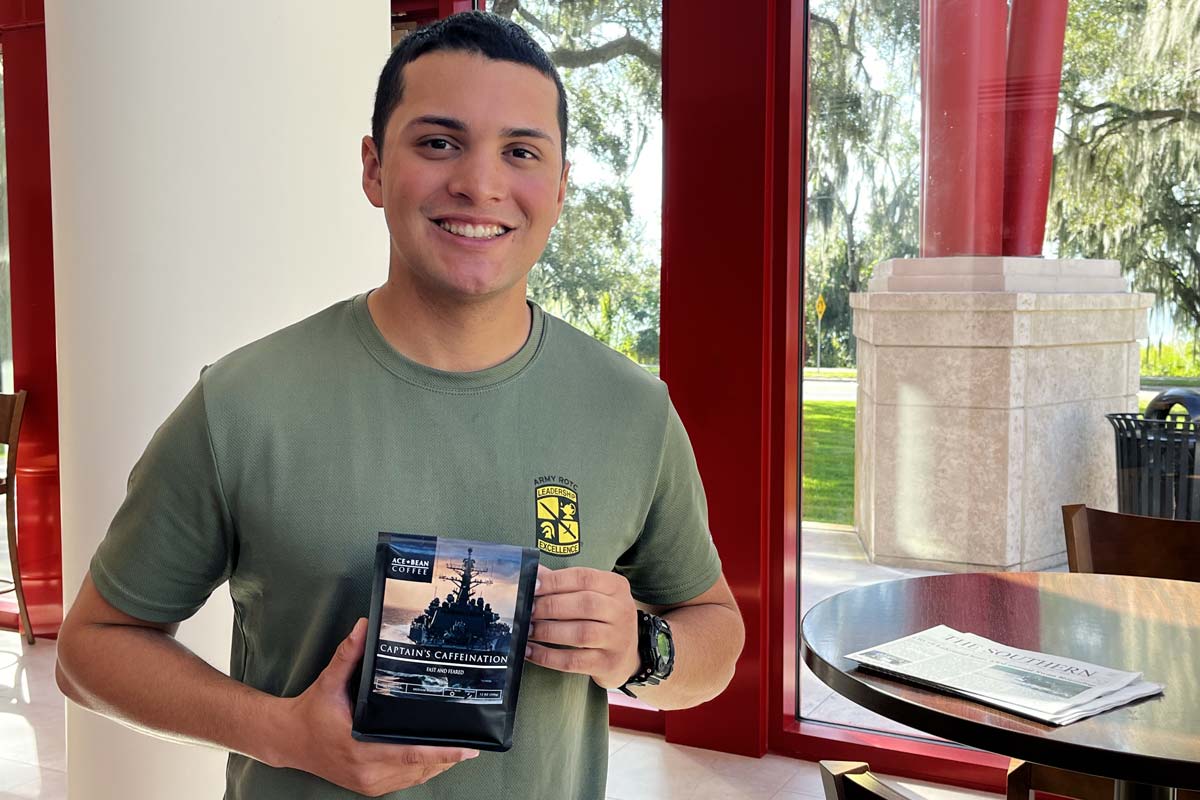 Brewing a Legacy of Support
Jesuel Caraballo's ACE Bean Coffee
Nov 9, 2023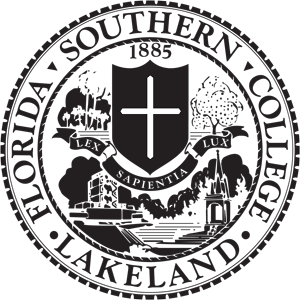 Jesuel Caraballo, a senior at Florida Southern College who is set to graduate in the spring of 2024, embodies the entrepreneurial spirit with a twist. His thriving business, ACE Bean Coffee, not only satisfies coffee lovers' cravings but also provides support for veterans' organizations.
Finding the Perfect Brew
Jesuel hails from a family where coffee is more than just a beverage — it symbolizes togetherness. His upbringing, rooted in Puerto Rico's rich culture, was steeped in values of resilience, determination, and community service. Coffee, a ubiquitous part of his daily life, sparked lively family discussions and served as a platform for bonding and sharing life experiences.
"My family always starts the day with a cup of coffee. And we always ended the day with a cup of coffee," Jesuel explains. "So, it's always been something in my life, and finding good coffee is rare."
With his major in finance and understanding of investments and related areas, the idea of starting a coffee company started to percolate when Jesuel realized that coffee is the second most consumed commodity in the world, second only to oil. The pivotal moment came, however, when he attended an event on campus featuring FSC alum and co-owner of Lakeland's popular Concord Coffee, TJ Zimmerman, who conducted a white labeling introduction. The event, along with the need for a good cup of coffee, became the inspiration for ACE Bean Coffee.
Jesuel quickly recognized the potential in this process. Determined to grow the venture, he learned the ropes of coffee production, from sourcing quality beans to roasting and packaging. He strategically invested in developing his own coffee supply chain, designing custom labels, and optimizing production costs per bag.
The result? His business isn't only sustainable; the coffee is exceptional — with a cup score of 80 and above. Jesuel explains, "Our coffee is all specialty grade coffee, which means it's of the highest quality."
The quality of coffee is not only evident in its taste but also in its ethical sourcing. ACE Bean Coffee gets its beans from a sustainable supplier in Brazil, ensuring fair wages and educational opportunities for workers' families.
Supporting Veterans through Stories
The fact that the company's founder is only 22 years of age isn't what sets it apart; it's the brand's distinctive packaging. Each bag of ACE Bean Coffee comes with a unique label that tells the story of a military unit, narrating their journey and valor.
As Jesuel points out, "Every veteran has a story that deserves to be heard. Their experiences, their bravery, their stories are all a part of who we are as a nation."
A homage to these heroes, encapsulating their spirit and bravery within each pack, the innovative labels also add a personal touch, fostering a deeper connection between the brand and its customers.
Jesuel elaborates, "I wanted a way for people in the military, those who have served, to find that connection and sense of community. And that's the coolest thing because veterans and people currently serving can relate to the stories. Not only that, military folks, they love coffee!"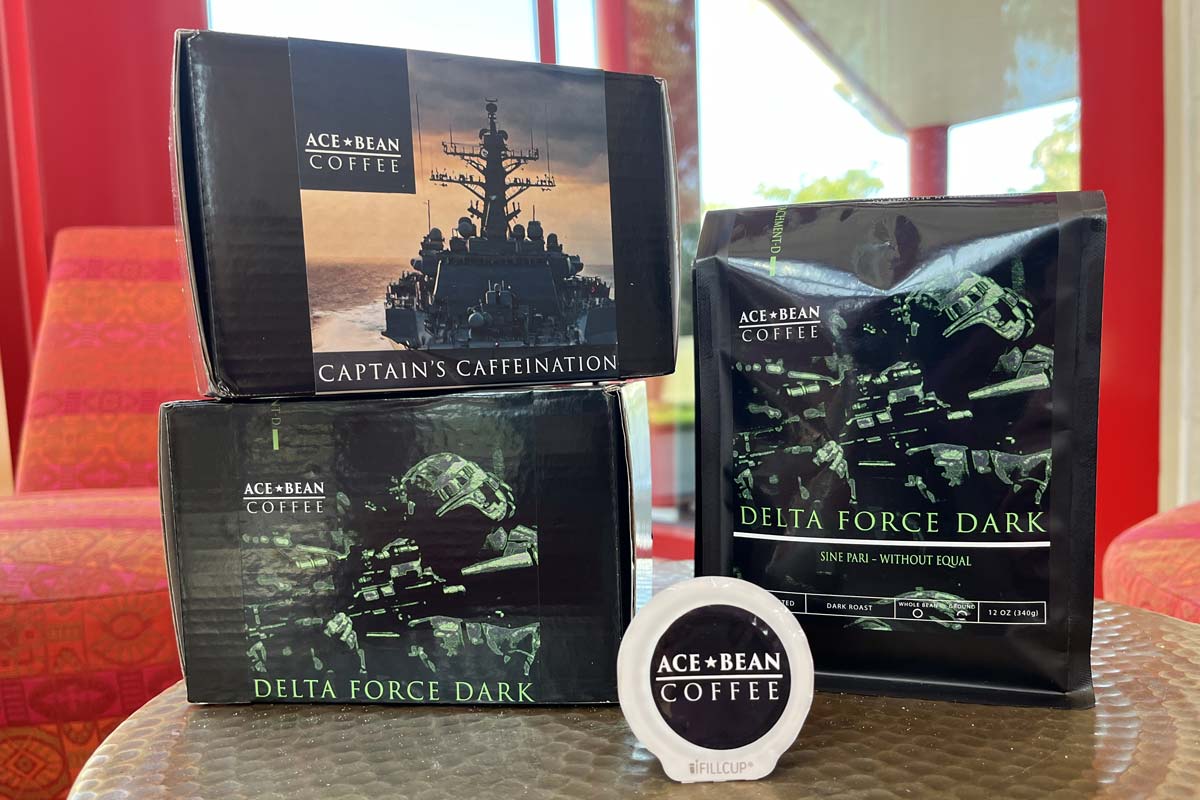 Each ACE Bean label tells the story of a military unit like the 101st Airborne, known as the Screaming Eagles. Coffee lovers are afforded a rare opportunity to explore these military units' compelling histories and impactful contributions, offering a deeper understanding of their remarkable journeys throughout history.
From ROTC Scholar to Philanthropist
Jesuel, who hails from Massachusetts but has lived in Central Florida long enough to consider it home, would know about military personnel preferences. Pursuing an ROTC scholarship, which offered a fully-funded college education, initially drove his journey to Florida Southern.
"I didn't know whether I could go to college or not," he shares. "But I was able to get my room and board paid for because Florida has certain benefits for ROTC scholarship recipients."
As he stands on the brink of service to our nation, his commitment extends beyond himself and into every aspect of ACE Bean Coffee. All proceeds from ACE Bean Coffee go to support military organizations, including Operation Homefront, the Wounded Warriors Foundation, and others. Jesuel believes in giving back to the community that has given so much.
He notes, "It's important that if we tell a story, we give back. Every dollar goes a long way, and we can see the difference from what they post and tell us."
ACE Bean Coffee's Vision and Future
Jesuel's vision for ACE Bean Coffee goes beyond a thriving wholesale and retail business. He envisions establishing coffee shops near military bases, providing a welcoming space for soldiers to relax and de-stress.
"I see that many times when people get outside the military, they no longer have that sense of community. And I want to find a way for military people, those who have served in those in the past, to find connection and find that sense of community."
As Jesuel prepares to graduate, he reflects on taking his idea from just that to a successful coffee business. He emphasizes that success lies in perseverance and doing your best. In America, he sees endless opportunities for those who are determined and driven.
As for those with entrepreneurial dreams, Jesuel's advice is simple yet powerful: "Success lies in not being the best, but doing your best."
You can support Jesuel and the many Veteran organizations ACE Bean Coffee helps by visiting them online and looking for him at pop-ups such as the Dixieland Night Market and on Saturdays at the Lakeland Downtown Farmers Curb Market.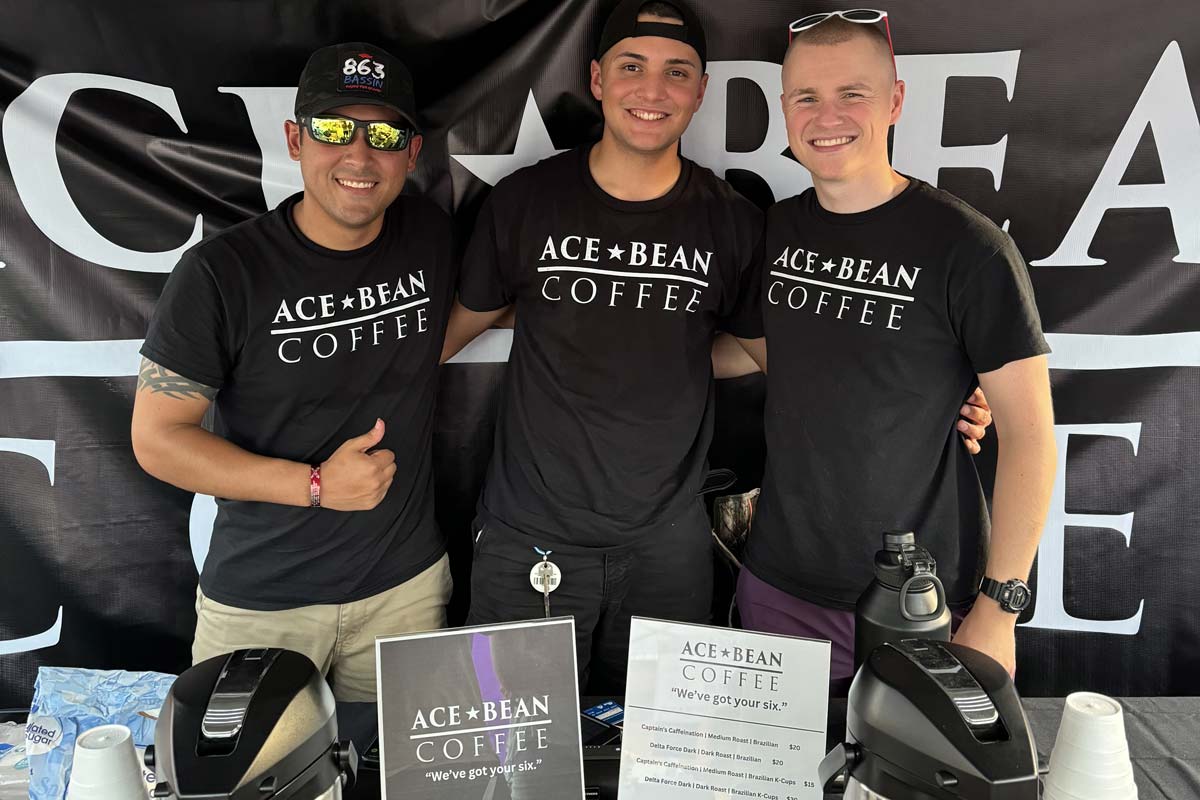 Keep up with Jesuel and his team on Facebook and Instagram.