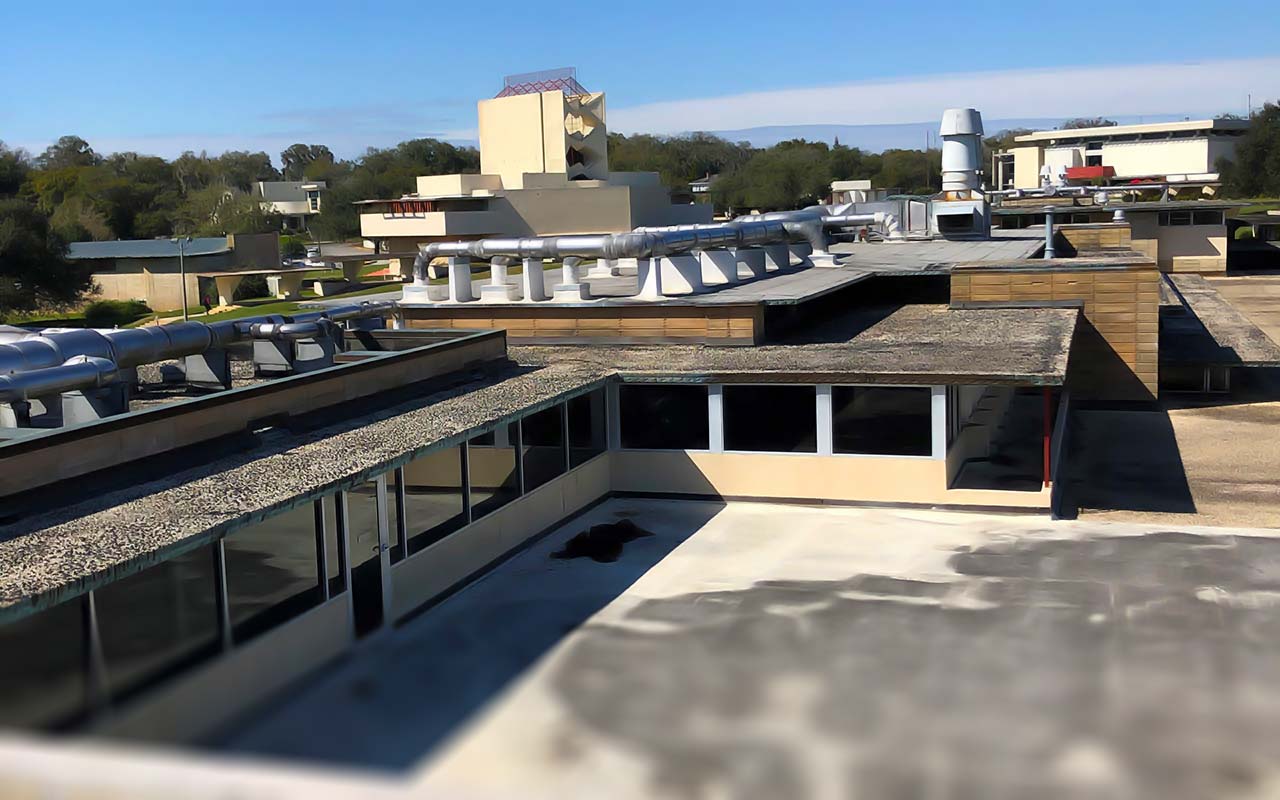 A Bird's Eye View
with Mark Watkins of Henkelman Construction
Mar 8, 2021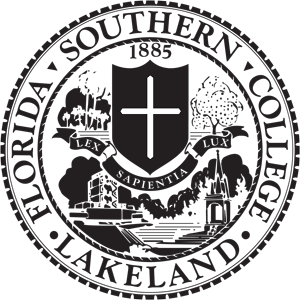 On the same day as my interview with Jeff Baker, I met the contractor Mark Watkins with Henkelman Construction. He gave me a tour of the Planetarium construction site. It was my second time on the site since I've started this blog, and this time there was a lot more action and dust everywhere. Each time I interview someone involved in this restoration project; I learn even more that intrigues me.
Watkins has been a part of other projects on campus, like the Carol Jenkins Barnett Center for Early Learning and Health, The Blanton Nursing Building and Annie Pfeiffer Chapel. Watkins has worked on both new and restoration projects at Florida Southern College for quite some time.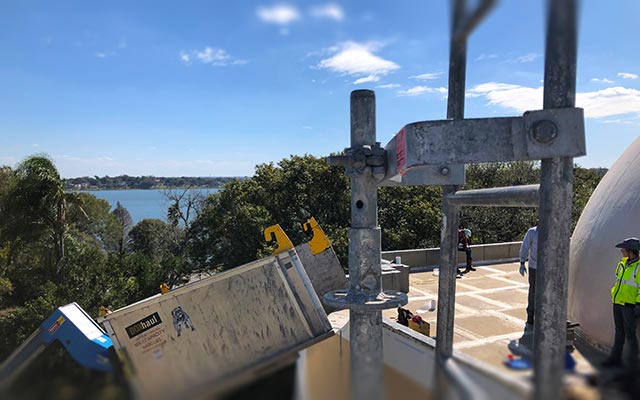 With all construction projects, there are challenges that the team must tackle. Since late January, classes have been in session and I have personally experienced the disruption during my class located in the Polk Science Building. They have started to jackhammer on the weekends to minimize the impact they were making on student learning. Terry Dennis, Vice President of Finance & Administration, was adamant that the students' walkways are not blocked on the southern end of the Planetarium. Now, there are barricades which enable the students to get to class safely.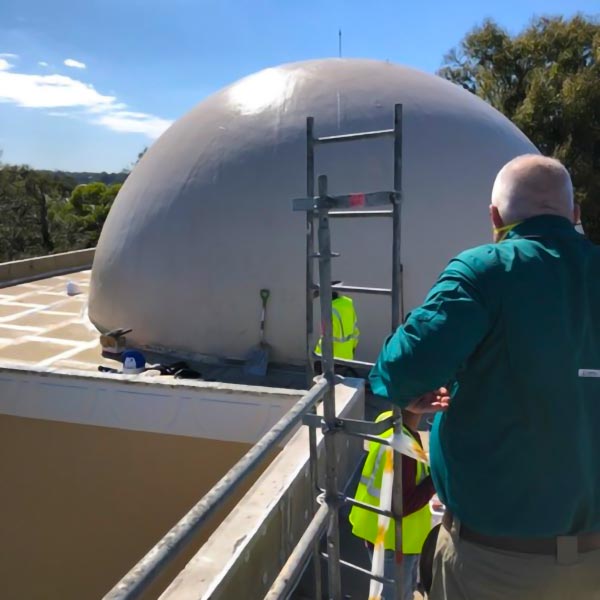 The team has also discovered unforeseen roadblocks as construction progresses and have had to think on their feet. One example, the blocks that need to be replaced took longer to remove than anticipated. In order to resolve this, they punched several holes in the blocks that were damaged to weaken them. Then using the jackhammer, they were able to remove them from the wall. Watkins also mentioned an additional challenge has been color matching the blocks based on location, weathering, water damage and age.
Watkins led me up a ladder to the top of the Planetarium. It was beautiful with an amazing view of the campus. He mentioned students used to stargaze from the roof, and I hope students will be able to do that again one day.
Watkins and his team create a weekly update for Dennis and the Division of Historical Resources at the State of Florida. He is honored to work on Frank Lloyd Wright's iconic pieces. His team is doing all they can to restore, keep the original design, and fix the shortcomings of Wright's buildings. He predicts the project will be done in June.