Along with a diverse group of programs, FSC's Wellness Center is home to a variety of facilities.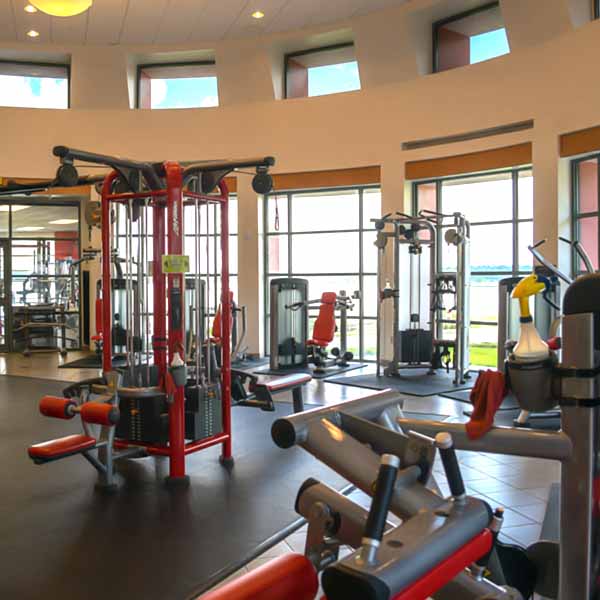 Tanner Hall
The main lobby of the Wellness Center, named in recognition of the valued devotion to and support of FSC by Dorotha C. Tanner, provides weight-training machines and a large-screen TV.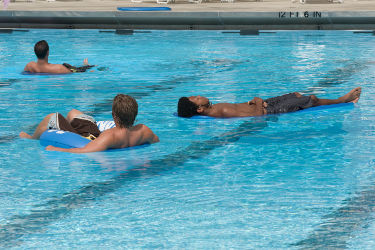 Pool
Our eight-lane, 25-yard competition pool with an attached recreational shallow end features water basketball and equipment for water volleyball and water polo. The pool is open year-round, and is heated for winter use.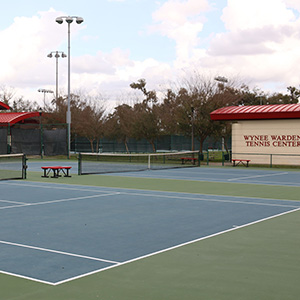 Tennis Courts
Tennis racquets and balls, racquetball racquets and balls, softballs, gloves and bats, soccer balls, footballs, and bocce balls are all available for checkout through our front desk at the wellness center.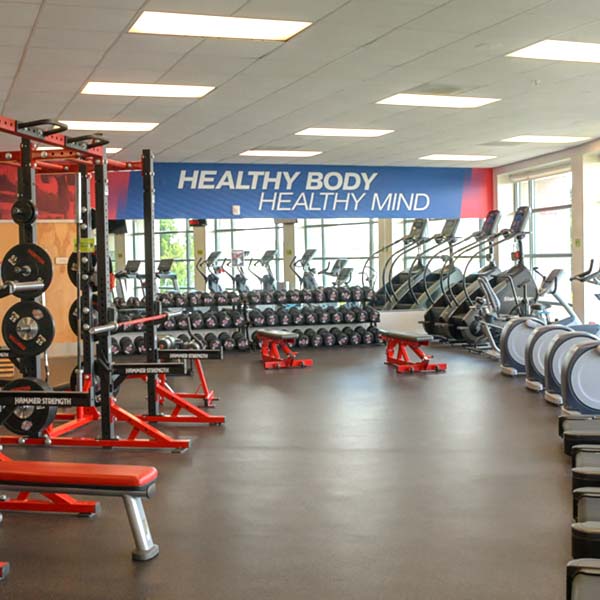 The Kirk McKay, Jr. Exercise Room
Our state-of-the-art fitness room, contains computerized treadmills, cycles, elliptical machines, a rowing machine, free weights, and more.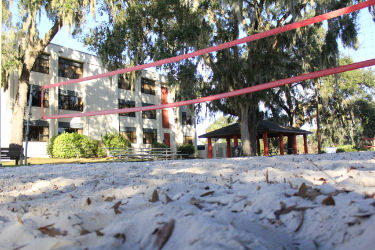 Sand Volleyball Courts / Intramural Fields
For more laid-back sporting activities, the College maintains sand volleyball courts located on Columbia Street across from Wynee's Bistro and Intramural fields used for such sports as Ultimate Frisbee and Flag Football on Callahan Court.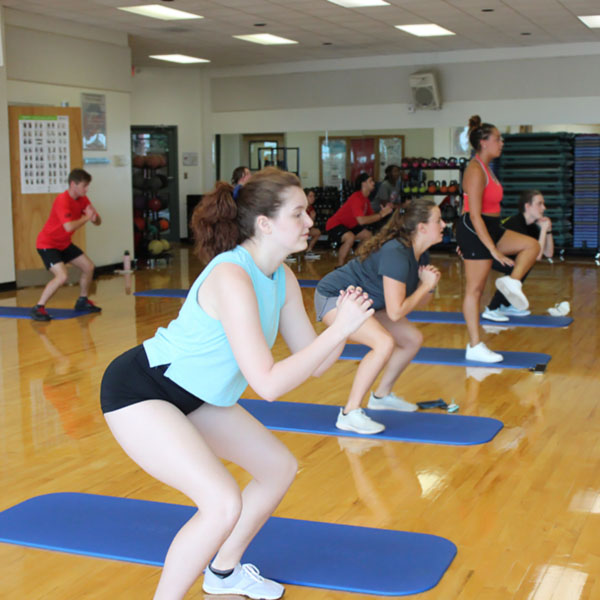 The James K. Sikes Aerobics Room
This room is equipped with a special wood spring floor. Classes such as Zumba, Pilates, Total body conditioning, and Yoga are taught here.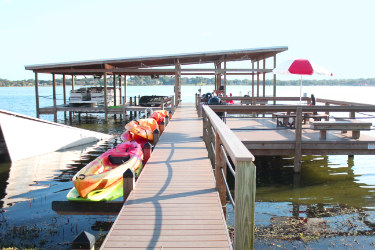 Waterfront
Kayak on beautiful Lake Hollingsworth, located directly across from the campus, or relax on the pier.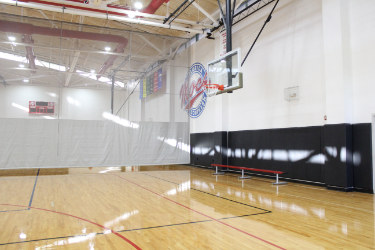 HWC Gymnasium
The HWC Gymnasium provides full-size basketball and volleyball courts, which are used for both pick-up games and intramural teams.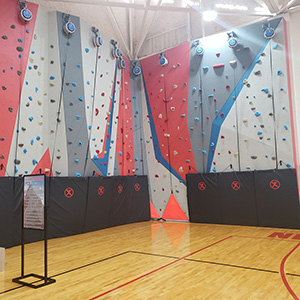 Climbing and Bouldering Wall
Offers a 22 x 44 climbing wall featuring 10 autobelays and 12 foot bouldering area for free climbing and reservations.
The main building also offers locker rooms, showers, and handicap-accessible restrooms. There is a baby-changing station in both locker rooms.
All FSC students, faculty, staff, and current alumni members can access any of the above facilities using their current ID card.
Make a Reservation
Student and non-student groups should click the link below to submit a facility request for the Hollis Wellness Center. If you have questions, please contact Emily Walker.
Photography and videography are permitted in the HWC facilities (Hollis Wellness Center, Water Front, Intramural field) for personal and academic use, with the exception of the pool, restroom, and locker room spaces, and during Group Exercise classes. All photography and videography are strictly prohibited in these spaces and classes.
To acquire permission to use photography/video equipment in the Nina B. Hollis Wellness Center, please complete the media release form.