Florida Southern College is the only private institution of higher education in the state of Florida partnered with The Washington Center.
Want to know what really happens behind the scenes?
The Washington Center is open to all majors, and delivers internships across many fields. Internships in other cities around the world are also available.
Distinguished
This distinguished affiliation will enable you to experience the rich intellectual, scientific, business, governmental and cultural opportunities in and around our Nation's Capital – experiences available only through living, studying, and working in the Greater Washington area.
Personal
Through Florida Southern College's affiliation with the prestigious The Washington Center, you'll be able to get an up-close and in-person look at institutions like the National Endowment for the Arts, the Department of Defense, and the Department of the Treasury.
Affordable
The Washington Center experience is also affordable — because of our partnership with the center, the cost of a semester at The Washington Center is almost exactly the cost of your regular semester at Florida Southern College.
The Washington Center Offers Two Programs
Whatever option you choose, you will come back to campus with a deeper understanding of politics, economics, and social justice in a national and global context.
Tailored Internships
Maintaining ties with more than 1,000 internship sites in the governmental, international, business and nonprofit sectors, the The Washington Center can tailor an internship to your academic and professional interests and needs. Not only will you gain valuable work experience to add to your résumé, it is an opportunity to learn the ins and outs of your industry from those who've been navigating it their entire career, and are eager to help you kick start your professional life.
Academic Seminars
Want to take an in-depth look into public policy and media, international affairs, or electoral politics? The Washington Center also offers the opportunity to hone your point of view through a series of academic seminars. Lasting between a few days to two weeks, these sessions provide opportunity to engage, question, and learn from leading voices while also gaining insider's access to embassies, Capitol Hill, and media or nongovernmental organizations.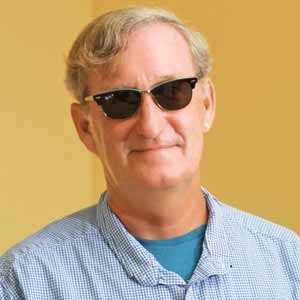 R. Bruce Anderson, Ph.D.
Associate Professor of Political Science
Dr. Sarah D. and L. Kirk McKay Jr. Chair in American History, Government, and Civics
Ordway - 128
863.680.4311
785.727.3309
785.727.3309
863.616.6407