Mary Elisabeth Gibbs, Ph.D., D.M.A.
Associate Professor of Music
Director of Choral Activities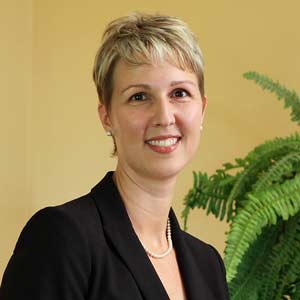 Music is about the experience: the experience of the listener as well as the performer. In the rehearsal process, everyone works together to create the best interpretation they can to enhance this experience. The daily efforts in rehearsal are rewarded by the sense of accomplishment in performance, but a love and appreciation for the process is what drives me. This respect for the craft and for the students extends to the classroom as well.
Biography
Dr. Beth Gibbs is Director of Choral Studies at Florida Southern College in Lakeland, FL. In addition to choral direction, she teaches Conducting, Choral Pedagogy, Caribbean Music, and Music and Wellness. She earned the Doctorate of Musical Arts in Choral Conducting from the University of Miami, Master of Music degrees in Choral Conducting and Vocal Performance from East Carolina University, and the Bachelor of Music Education degree from Stetson University. Dr. Gibbs spent six years teaching high school in Atlanta, GA. She is a frequent clinician for district, regional, and statewide choral festivals and has conducted in the Chartres Cathedral in France, St. Peter's Basilica in Vatican City, and at the International Festival of Choirs in Santiago de Cuba. Active as a performer, she has been a soloist for several oratorio and operatic roles, has been a member of the Atlanta Symphony Orchestra Chorus and the Atlanta Symphony Orchestra Chamber Chorus, the Santa Fe Desert Chorale, and the Tennessee Chamber Chorus, and has performed under the batons of Michael Tilson Thomas and Helmuth Rilling. In spring of 2022, Dr. Gibbs became a Fulbright Scholar, teaching and working with choirs throughout Spain.
Education
Doctorate of Musical Arts from the University of Miami
Master of Music in Choral Conducting and Vocal Performance from East Carolina Univeristy
Bachelor of Music Education from Stetson University
Awards
Fulbright Senior Scholar Award for Teaching, 2021-2022
January-April 2022, Bilbao and Barcelona, Spain
Teacher of the Year 2019, Omicron Delta Kappa of Florida Southern College
Outstanding Graduate Student of the Frost School of Music, University of Miami - 2009/2010
Doctoral Dissertation "Exploring Cuban Music through the Choral Arrangements of Electo Silva," Defense Date: April 2, 2010