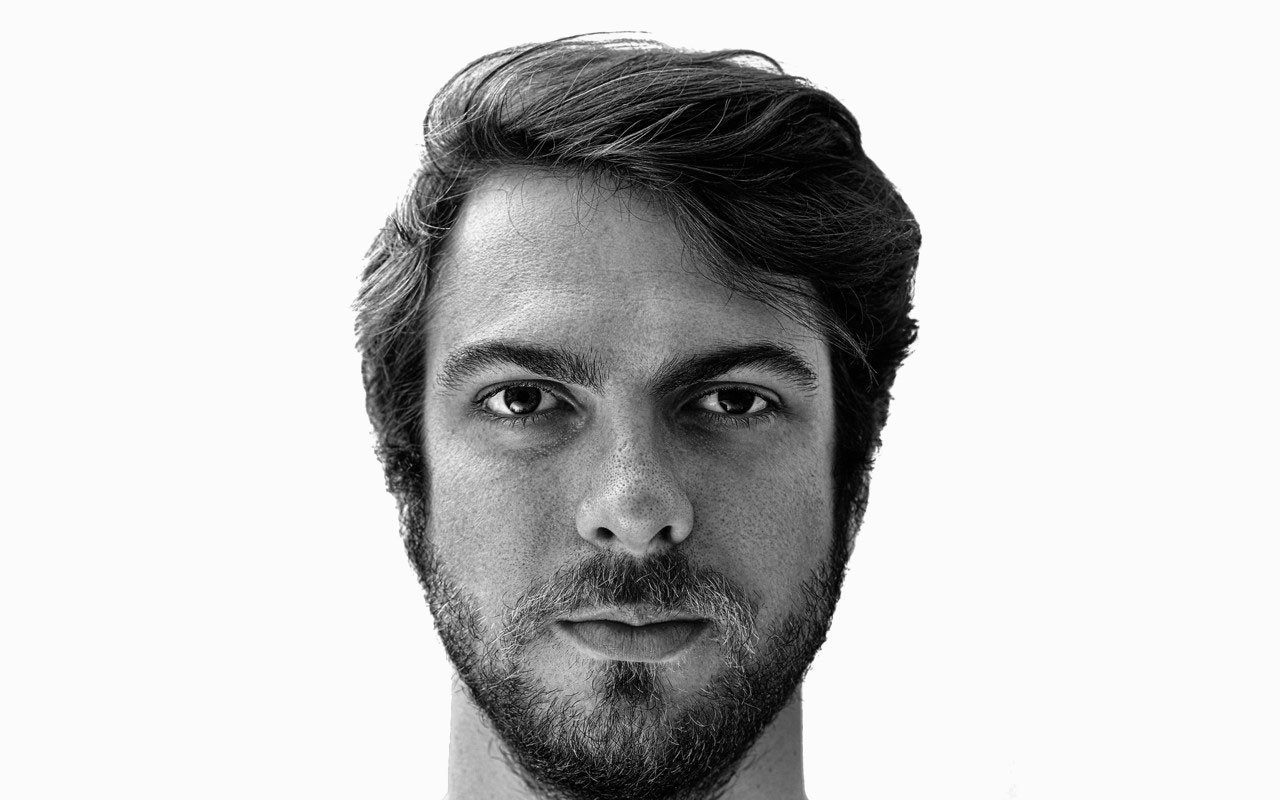 Meet Matthew Cicanese
Aug 24, 2021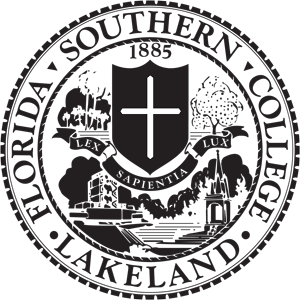 In addition to being a proud Moc, FSC alum Matthew Cicanese is an avid conservationist, explorer and award-winning documentarian whose talents lie in expressing the beauty of the Earth's biodiversity through media publication. Since his graduation, this ambitious FSC alum has achieved many outstanding accomplishments, to include his recent recognition in Forbes 30 Under 30 in their Art & Style category. We were lucky enough to get a chance to interview this successful Moc and find out what drives and motivates his ambitions and goals.
Who or what inspires you?
My life partner and fellow FSC moc, Erika Reiter. We met at the end of our first semester at FSC, dated the following Spring, and got engaged a year later. We're gently planning to tie the knot this year at some point, and we are truly each other's best friends. After she and I completed the Environmental Studies program at Florida Southern College, we both attended Duke University in separate departments and programs. I was in the MFA program and Erica was earning her Masters in Environmental Management at Duke University's Nicholas School for the Environment. Erika was the one who got me involved with National Geographic's internship program with the Big Cats Initiative. This was our foot in the door for our now 8-year relationship we have built with National Geographic.
Our agency is an independent business that services organizations like National Geographic when storytelling needs arise. As members of their global explorer community, we constantly keep in touch with other storytellers and explorers around the world. This is an important note. As an Explorer with National Geographic, it's much more than just receiving a project grant. Being a member of the explorer community allows us to connect with other people in a meaningful way. My team produces and packages stories with impact for our clients worldwide, and we work with a range of organizations from nonprofits to large brands such as Canon. Now we are pleased to be offering Bespoke Creative Consulting for established and emerging artists.
You've come such a long way. And your achievements only seem to get grander and grander! What is your main driving factor?
For me, the driving force behind my growth has always been an unrelenting sense of curiosity and playful exploration. As the driving factor for all humans, we see curiosity teaching us about our world (and ourselves) constantly. My science background continues to echo the scientific method when I create and approach new ideas. Having that proven methodology of exploration and thinking is incredibly useful for learning about ourselves and discovering our deep interests.
How has a Florida Southern education played a role in your motivations?
As a small school with close relationships between students and their professors, FSC was an ideal learning space for me to navigate and discover my calling in life. The classroom fieldwork and engaged learning, paired with small classes and dedicated professors made my experience at FSC extremely meaningful.
Florida Southern is the place where I discovered who I was as a person and academically. It's the place where I met my future wife, Erika Reiter, in between class and around the beautiful campus there. It's where I made lifelong friends who I still keep in touch with nearly 10 years later. I consider Florida Southern a second home.
A recent achievement of yours is your absolutely breathtaking and unforgettable nature photography contribution to a story that ran in April 2020 "Meet the Ecologist Who Wants You to Unleash the Wild on Your Backyard" in the prestigious Smithsonian Magazine Talk to us about that experience.
When Erika and I heard from Smithsonian Magazine about their editorial storytelling coverage needs for their featured article on wildlife ecologist Dr. Doug Tallamy, we were excited to accept the assignment and get out there to tell Doug's story. After we got to Doug's place, we had to walk around on the property to get a lay of the land. It was a wet, rainy day, and I was hopeful that we would have a good shoot overall.
After all, we only had 48 hours for the shoot... No pressure...
We walked around, got our bearings, and began telling pieces of the story before the sun dipped below the horizon on that cold, autumn day. The next day the weather lifted, and we had a splendid time documenting Doug's land, life, and the creatures that called that place home. Following our exploration, we had a long sit-down with Doug on the microphone to collect his audio journalism story for release later this year.
After the completion of our time at Doug's house, we processed the images and storytelling pieces over the following weeks, and in Spring 2020 for the 50-year celebration of Earth Day, Smithsonian Magazine featured Doug's story in their April issue. This was alongside other featured stories celebrating this monumental occasion for Earth Day.
The photography you create takes art to an unprecedented level. For most people, stumbling upon a wild spider or decomposing mushroom may cause no less than a face-grimacing reaction. But you capture — unbeknownst to either of these species — a perplexing beauty in them that can encourage even the most nature-averted to be captivated and inspired.
Seeing unseen beauty in everyday life is an essential part of what it means to be human. I think that the world is moving quickly enough so that when we are in the presence of non-digital elements, we should be more cognizant of those elements and quiet spaces.
The best way to start seeing and experiencing the world as seen through the lens of my artwork is by getting out in your backyard and exploring. As a matter of fact, you don't even have to go outside. You can find fascinating subjects and thought paths where you're sitting at this very moment. I think that this type of awareness is what moved the needle for me to discover my work and my perception of the world. As a Star Wars fan, it makes me think of something like "the force" and this idea of learning how everything is connected.
What is the perspective that allows you to find such beauty in nature?
Regarding how I perceive the world and express it through art, I think that a lot of that goes back to this idea of playful curiosity and childlike wonder. One of the most important things I learned following my time at Florida Southern was learning how my life so far had influenced my art and future direction. I think the way in which I see, perceive, and explore the world around me stems from navigating life with disabilities. Living with single-sided deafness and blindness has a way of presenting extra challenges to people like me. However, I believe that situations of adversity can give rise to innovation that may have otherwise not existed. In environments where we have to adapt to survive, we can innovate by connecting and growing with each other altruistically. This is what I think will give rise to the best future possible, if we hope to continue on as a successful species. As a young person with sensory disabilities, discovering my interests and exploring my connections with the world was still fun and exciting. I never let those "speed bumps" get in the way of whatever I was working on. As a kid, I was involved with numerous sports and activities like karate and the Boy Scouts of America, where I eventually earned the rank of Eagle Scout before graduating high school.
Here's how anyone can start seeing the world as I do:
Step 1, be curious. Get outside with a magnifying glass, or even a pair of reading glasses that are high magnification, and start looking closer at your world. I challenge you to stop in one particular spot and sit there for 10 minutes on the ground. Stare in one place and observe what you are experiencing at that moment. You might get some strange looks like I always do, but ignore those people and keep watching. Almost like magic, if you spend enough time looking in one spot, you will see fascinating things unfold before your eyes. Something that you never thought was in the space you thought you knew.
Step 2, Share curiosity with a friend. One of the essential parts about us exploring the world as humans is doing so with others. When examining these ideas of interest in everyday life, I encourage everyone to find a friend to bring along when they explore!
Step 3, use your voice and share your findings! The best part about learning new things and experiencing exciting moments is sharing them with others. I think today's digital culture is a cacophony of conversation strung across social media. Because of this, we all must start sharing meaningful moments like small discoveries we come across at home.
In one of the educational program workshops that I'll be offering beginning this year, I'll teach people how to find these meaningful moments in their own homes and backyards.
A Forbes 30 Under 30 recognition is no ordinary feat. It means that you have been able to accomplish so much so early in your life, before most people even reach their prime. It also indicates and somewhat predicts that while you are in your prime – say, your 30s or 40s – your accomplishments will be even greater. What do you hope comes next for you?
What I hope will come next for me is the ability to put into action some of the more significant projects I've been thinking about for the past six years. I love coming up with moonshot ideas that are achievable with the right pieces in place.
Over the years, I've learned that creative innovation is a double-edged sword, where it can be effortless to lose focus and find yourself exploring things that can often-times take you off track. However, I believe that is all just part of the game.
In my biology classes at FSC, I learned about the Red Queen hypothesis. In short, it means that to survive and outrun, you are Predator; you always have to be adapting and evolving. I think that this notion rings true for creative innovation and entrepreneurship following college in our modern day and age.
Many people might think that significant opportunities present themselves when the time is right, but nothing ever falls into one's lap. I believe that high-value opportunities have the potentiality to become available if the person seeking them out has been actively doing so for quite a while.
I think you have to put in your work to grind out who you are, what your voice is, and how you can help the world. Those are all enormous questions to answer, all of which we are continually thinking about and adapting around. Life is a constant learning process.
Are you a planner, or do opportunities stumble your way because of your great talents?
I don't consider myself a planner in the formal sense. I map out ideas in my paper notebooks these days, but I've always considered myself a techie. For the longest time, I would take notes arduously on my computer, but I have found myself leaning deeper and deeper into pen and ink in the recent past.
I find that writing physically in a notebook has helped me maintain a stronger focus, serve my clients better, and have a clear picture of what I want to achieve next.
This year my company will be designing and releasing a series of stationery surrounding creativity and mindfulness, which will guide people through these ideas and practices. Our team is working to design a sustainable stationery product line that will help others center their thoughts while reconnecting with nature and themselves.
Talk to us about your company.
I started my own company in 2015, and over the past six years, I have continued to expand my team and build out long-term initiatives for projects that I started on years ago. Now we are scaling into a small agency ourselves and growing to become a more significant entity as our programming and clients expand.
Now my company and team works with entities around the world to service their storytelling and education needs. We provide editorial journalism coverage, documentary production services, one-to-one brand consulting and coaching for creatives, and bespoke solutions to connect organizations with their communities through creative innovation.
Have your ambitions changed?
Regarding my ambitions, I don't keep a running list of what I'm currently working on or have in mind specifically for the idea of ambition. I like to think of whatever I'm working on next as the thing I need to focus on at the moment. Whenever I start planning too far ahead, it only seems to slow things down. As I mentioned above in the other section, I have been leaning into journaling on paper to express my thoughts and plan my goals.
I suppose my ambition remains the same: To continue educating people worldwide about why we should work together to share important stories and protect our planet. We must continue to uplift each other through altruism and do what we can to work together as a species. We are responsible for figuring out solutions to the world's problems that we created, and now is the time to come together to do so.
Does Florida Southern still play a part in your everyday life? How does FSC continue to play a role in your values, your ethics, and positive attitude?
Absolutely! Florida Southern instilled in me the values that I carry through in my life and business every week. My creative itch for innovation and my experiences at FSC lend me to continue being inquisitive while keeping Florida Southern's mission at heart.
For my values, Florida Southern taught me to keep an open mind regarding my approaches, development, and constructive feedback for the milestones that I am achieving as a business now. These are critically important pieces of the puzzle regarding progress and developing wisdom as individuals working together for the greater good. For my ethics, Florida Southern taught me the importance of respecting biology and all forms of life — both living and non-living. My mentors within the biology department taught me to appreciate the Earth while being deeply observant and curious to learn more. They taught me that nature is not inherently evil and that we are the shepherds of the world we call home. As a species, we must continue standing up as a loud voice in favor of protecting our planet. I believe that storytelling has the power to transcend all languages and cultural barriers that have traditionally gotten in the way of us having a neutral conversation about this very idea. The planet we live on is just that… the planet… not our planet. We are but visitors that have only been here for a minuscule amount of time compared to the rest of everything else that has been here before us. The ethics of what I learned at Florida Southern taught me that I could approach anything in life with a level of respect, understanding, and open-mindedness to give rise to altruistic progress.