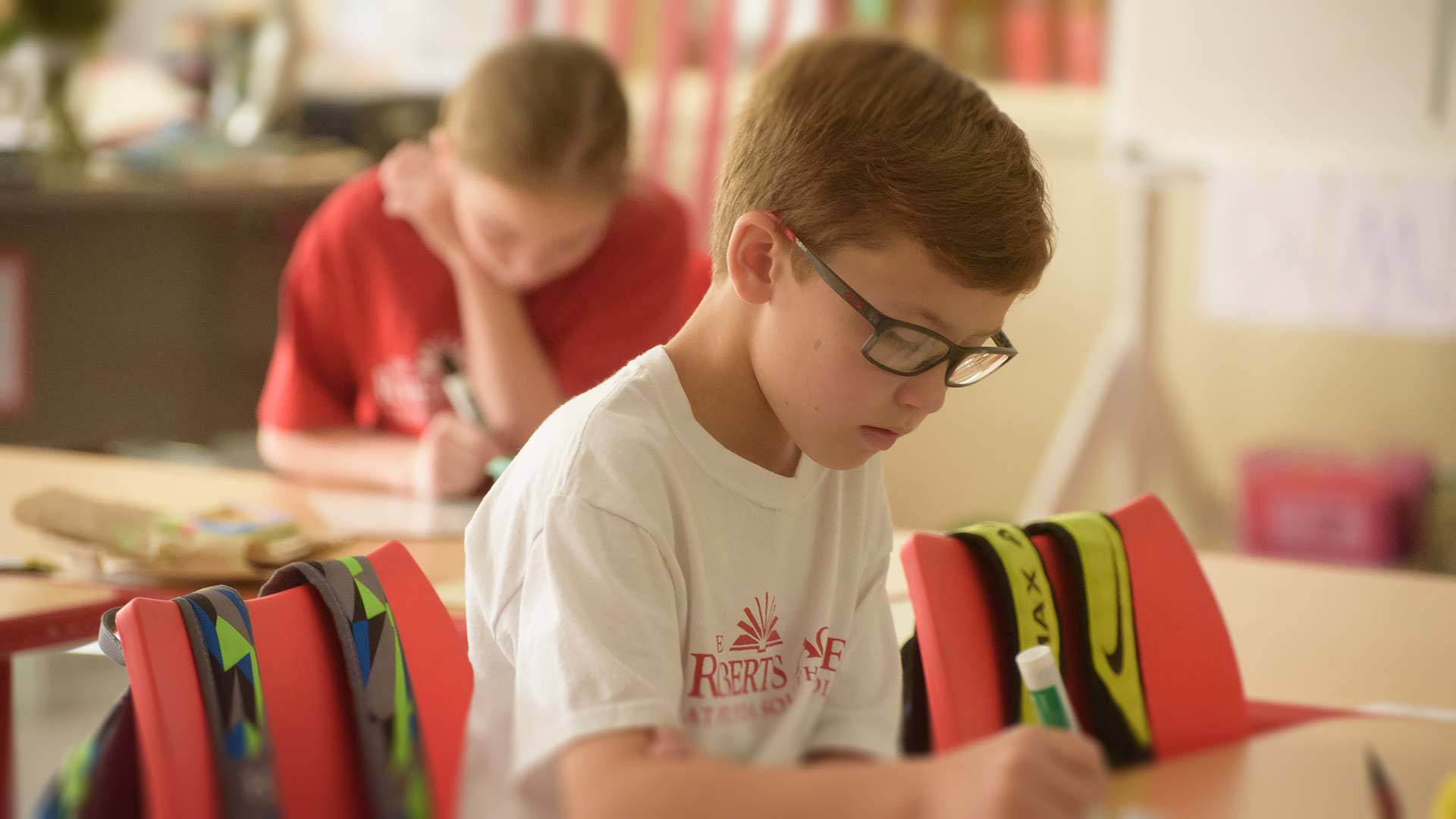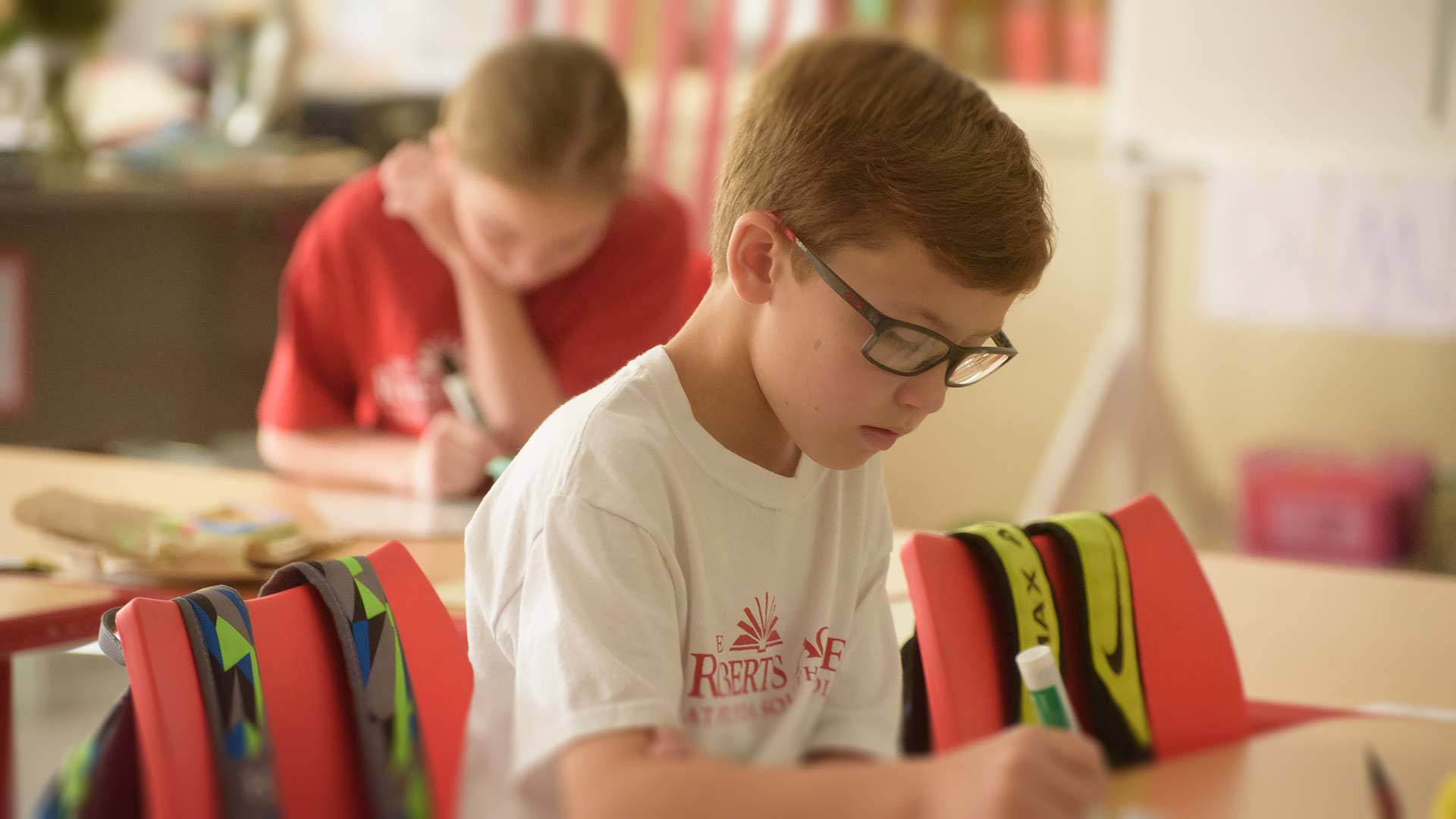 The Roberts Academy May Be The Answer
The good news is that many parents just like you have found the help they need at the Roberts Academy, Florida's only transitional school for children with dyslexia.
The Roberts Academy may be the answer.
We invite you to learn more about how we can help your family. The Academy is dedicated to preparing talented students with dyslexia to succeed in a traditional classroom setting. If you would like to receive more information, please fill out our request info form.
Testimonials from the parents of students at the Roberts Academy
It's an amazing thing to see your child transform right before your eyes! My son loves school and wants to be successful. He is now self-motivated, works on school work independently, and loves to read. I am so incredibly proud of my son and the amount of progress he has made at Roberts Academy.
The boost in confidence that my son has gotten has been life changing. Not only has his reading improved but he is excelling and loving all subjects now. I know that The Roberts Academy is giving him the tools to succeed in anything he wants to do in the future.
The improvement we have seen in only a handful of months since Carter started at The Roberts Academy has been amazing. He has gone from barely reading sight word books to wanting to read all of the time. He believes that he is capable for the first time in years.
The best decision I ever made was to enroll Bo at Roberts Academy. The last four years have flown by and during that time Bo has succeeded in learning and thriving as a student. He has also remained confident in his learning abilities and social skills. This is something I wasn't sure would be possible before we moved to Lakeland for him to attend Roberts Academy.
The Roberts Academy is an amazing school. My daughter has only been at the school for a short time and is already reading. When she began the program, she did not know her alphabet. We are so happy to be at the school. Her teacher is the best teacher we have ever had and we feel so blessed.
The Roberts Academy has unlocked our child's potential; the potential we knew was there, but couldn't seem to uncover despite years of trying. In just the first three months, our child has transformed into a happier, more confident student with tremendous gains in reading, writing and problem-solving skills. We are so thankful for our Roberts Academy family for blazing a trail in the field of education, and applaud the faculty and staff for not only changing the lives of our students, but influencing the future of education by training teachers on this approach beginning at the college level.
The best way we can describe The Roberts Academy to a parent that is not sure what to do, is that The Roberts Academy is magical. Success is Guaranteed!
Roberts Academy has been a blessing to my son. He went from not reading full sentences to loving and wanting to read books. This school has helped him understand reading on a whole new level.
Our son has been at Robert's for a year and a half. His confidence has soared and he takes pleasure in learning.
The Roberts Academy is a fantastic nurturing environment on the cutting edge of dyslexia education.
I wanted to thank you for giving our little man a chance to go to your school! You have changed his life in so many ways. In 3rd grade, he would tell us all he wanted to do is be like his friends and read. You have given him that by giving him an awesome teacher and that opportunity. I can't thank you enough.