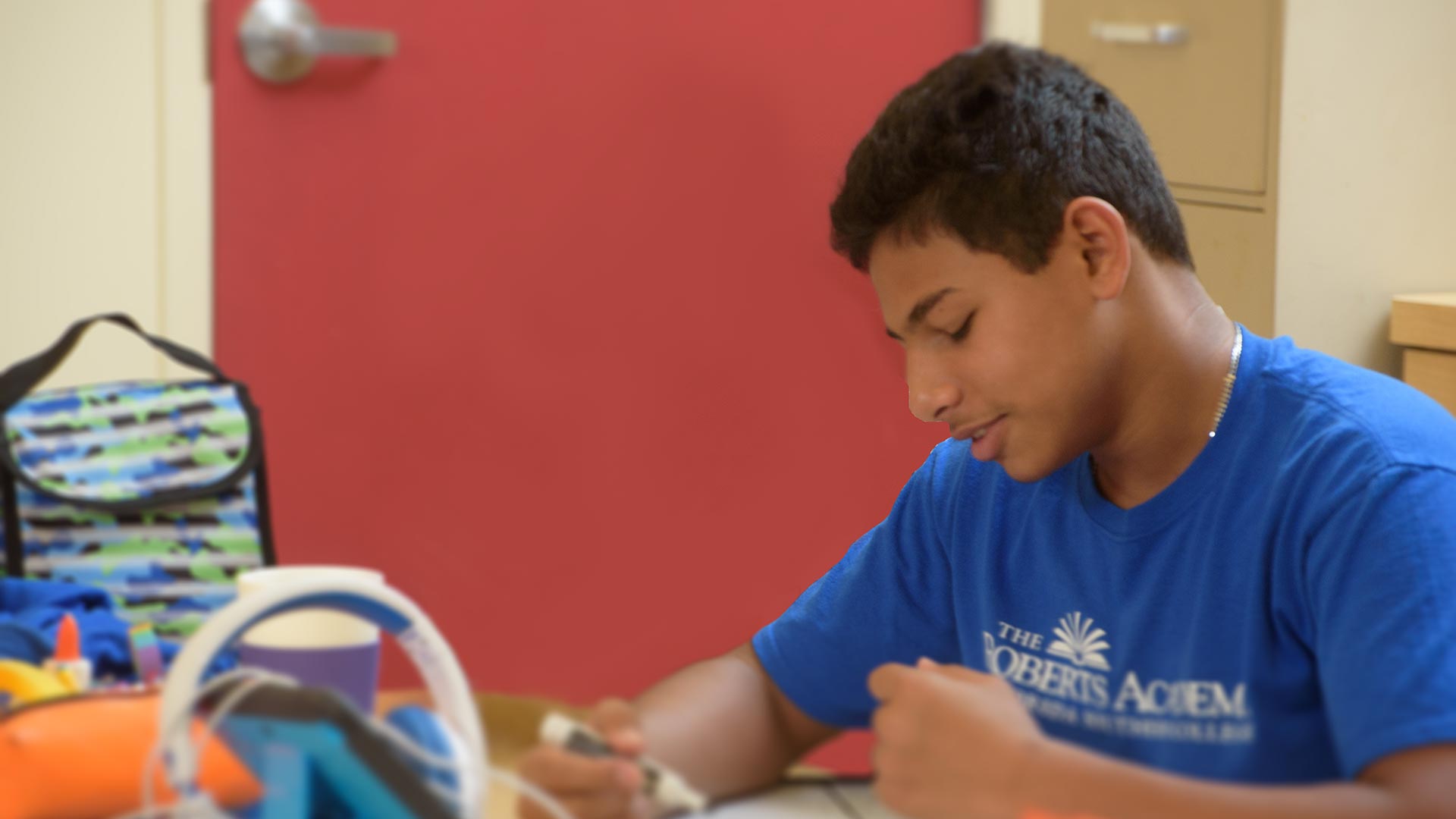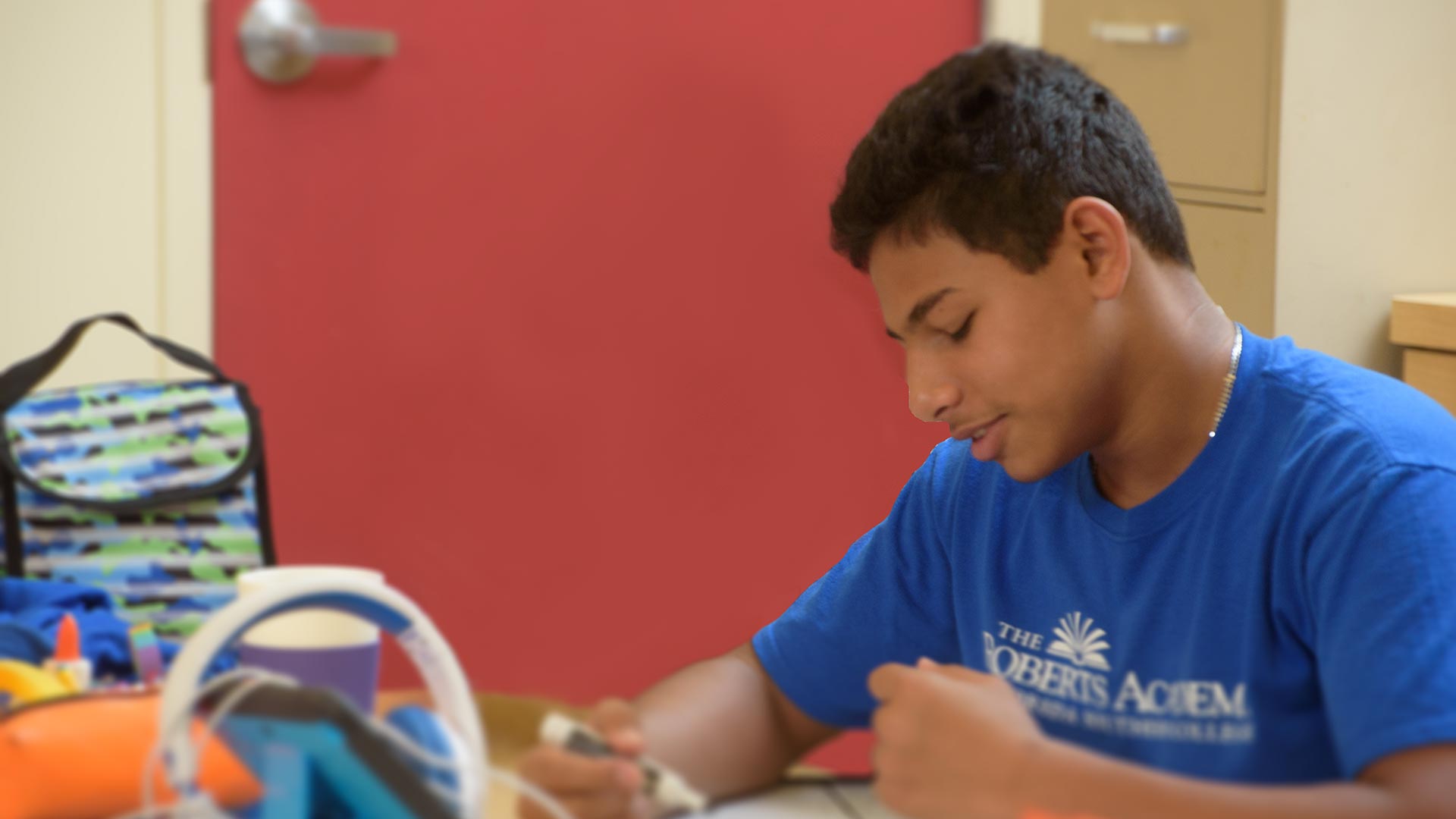 Treating Dyslexia One Child at a Time
The Roberts Academy Story
The Roberts Academy was made possible through a generous donation from Lakeland civic leaders and philanthropists Hal and Marjorie Roberts, who previously provided funding to establish and endow the Roberts Center for Learning and Literacy.
The Roberts family saw how the right learning environment transformed the lives of their grandchildren and wanted to make similar resources available to talented children with dyslexia in Central Florida.
About Roberts Academy
Since 2010, The Roberts Academy has successfully prepared talented students with dyslexia to achieve academic excellence through dynamic educational programs.
The Roberts Academy is the first transitional school for children with dyslexia in the state of Florida, and one of only a few comprehensive schools for students with in the entire country. The Roberts Academy provides a full complement of academic programs for students in addition to support and training for parents and teachers of students with dyslexia.
Dyslexia is the most common cause of reading, writing, and spelling difficulties and can lead to extreme frustration and low self-esteem. Often gifted in many ways, children with dyslexia can face a vast array of learning challenges. The good news is that The Roberts Academy at Florida Southern College can help!
Students experiencing difficulty in their current schools may apply to The Roberts Academy in grades 2 through 8.
In Roberts Academy elementary and middle grades, students have access to personalized instruction and a broad array of Florida Southern College's teaching and learning resources. This setting enables students to develop strong foundations in language, reading, and mathematics in order to stimulate their excitement for learning. They experience adventure field trips and are mentored not only by their committed and caring teachers, but also by Florida Southern education majors who provide one-on-one assistance in each classroom.
Elementary
The Academy's small classes, with their 12:1 Elementary student/teacher ratio provide excellent opportunities for one-on-one and small group, personalized instruction.
"We give the students the tools to be successful in a dynamic classroom setting so they'll be prepared when they transition," Roberts Academy Head of School Dr. Kim Kelley said.
Middle School
In 2020, The Roberts Academy expanded to include a middle school serving students in grades 6 through 8. Students in these classes have a 15:1 student to teacher ratio.
Consistent Progress
Many parents recognize immediate progress in their child often within the first week of school. Students regularly report an instant sense of belonging and of being "understood" by classmates and teachers — a revelation that significantly reduces emotional stress, leaving students free to focus on learning. Exposure to new and different teaching methods often leads to early successes that help build a new foundation of confidence in students.
Your child's academic progress will not be based solely on standardized tests. The Roberts Academy measures progress in many ways and frequently assesses to determine student progress to provide a more accurate picture of your child's success.
"Our goal is help all of our students succeed! The tools students gain at The Roberts Academy will last a lifetime," Dr. Kelley said.