Florida Southern College History Sources
The history of Florida Southern College is told through the lives of students, alumni, faculty, and staff. Contemporary accounts of student life and activities have been preserved through publication of the student newspaper, The Southern. The Interlachen, the college yearbook, has been published annually since 1927. Earlier yearbooks included The Surf, published in 1911, and The Alligator, published in 1912.
Six book-length treatments of College history have been prepared by or for the College. The first appeared in 1935, and was published as part of the 1935 Interlachen. Authored by Harris Sims '28, The Story of Southern College: Golden Anniversary Edition, 1885-1935 included eighty-two pages of history, remembrances, and photographs.
To commemorate the thirtieth anniversary of the presidency of Ludd M. Spivey, the Florida Southern College Press published Charles T. Thrift, Jr.'s Through Three Decades, at Florida Southern College, Lakeland, Florida. Forty-seven pages in length, this 1955 work primarily recounts the Spivey years, but does include a brief summary of the prior history of the institution.
Charles T. Thrift, Jr. was serving as Past President and Chancellor in 1979 when the Florida Southern College Press published the edited collection Of Fact and Fancy ... at Florida Southern College. Essays collected leading up to the College's centennial came from many sources -- former students, faculty, staff, administrators, and trustees. They capture wonderful slices of life at Southern!
Florida Southern College celebrated its centennial in 1985, and with that appeared the most comprehensive history of the school, Florida Southern College, Lakeland, Florida: The First 100 Years, An Illustrated History, 1985. Theodore M. Haggard's work was published by the Florida Southern College Press, is 232 pages in length, and includes many interesting facts and stories.
Alexander M. Bruce authored The Folklore of Florida Southern College: A Look at the History and Mystery of Florida Southern College. Published by Aventine Press in 2003, copies are also available through the Office of Alumni Relations and the Bookstore.
Most recently, John R. Haldeman and Bernard W. Quetchenbach edited Lake Hollingsworth: Reflections and Studies on a Florida Landmark, published by The History Press in 2005. This collection of works by Florida Southern College faculty, staff, students, and alumni presents an interesting look at the way FSC and Lakeland have interacted with this beautiful lake. Copies may also be purchased at the Bookstore or from the publisher.
All of these books are available at Roux Library. The call number for each title is included in the caption under the cover illustration.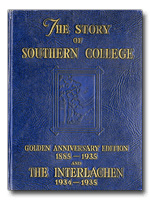 Sims
LD1771.F85 I58 1935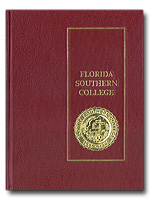 Haggard
LD1771.F82 H33 1985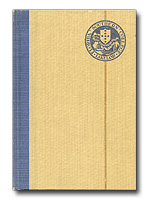 Thrift, 1955
LD1771.F82 T5 c.1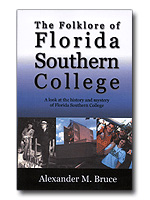 Bruce
LD1771.F82 B78 2003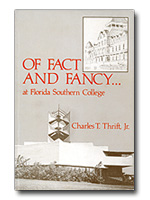 Thrift, 1979
LD1771.F82 T5 1979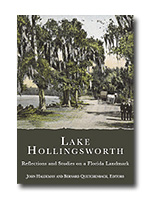 Haldeman & Quetchenbach
SPC FAC F319.L22 L35 2005