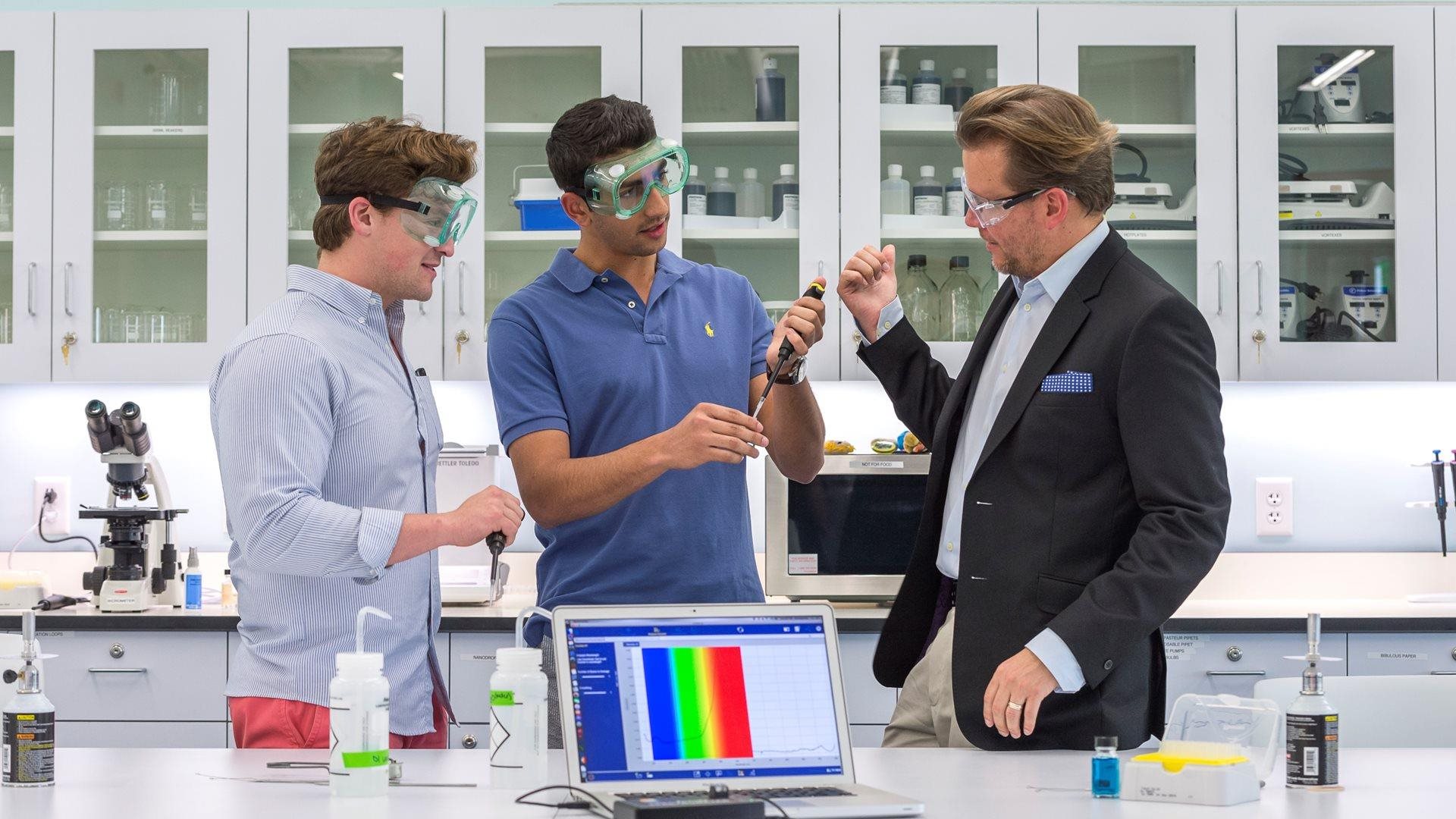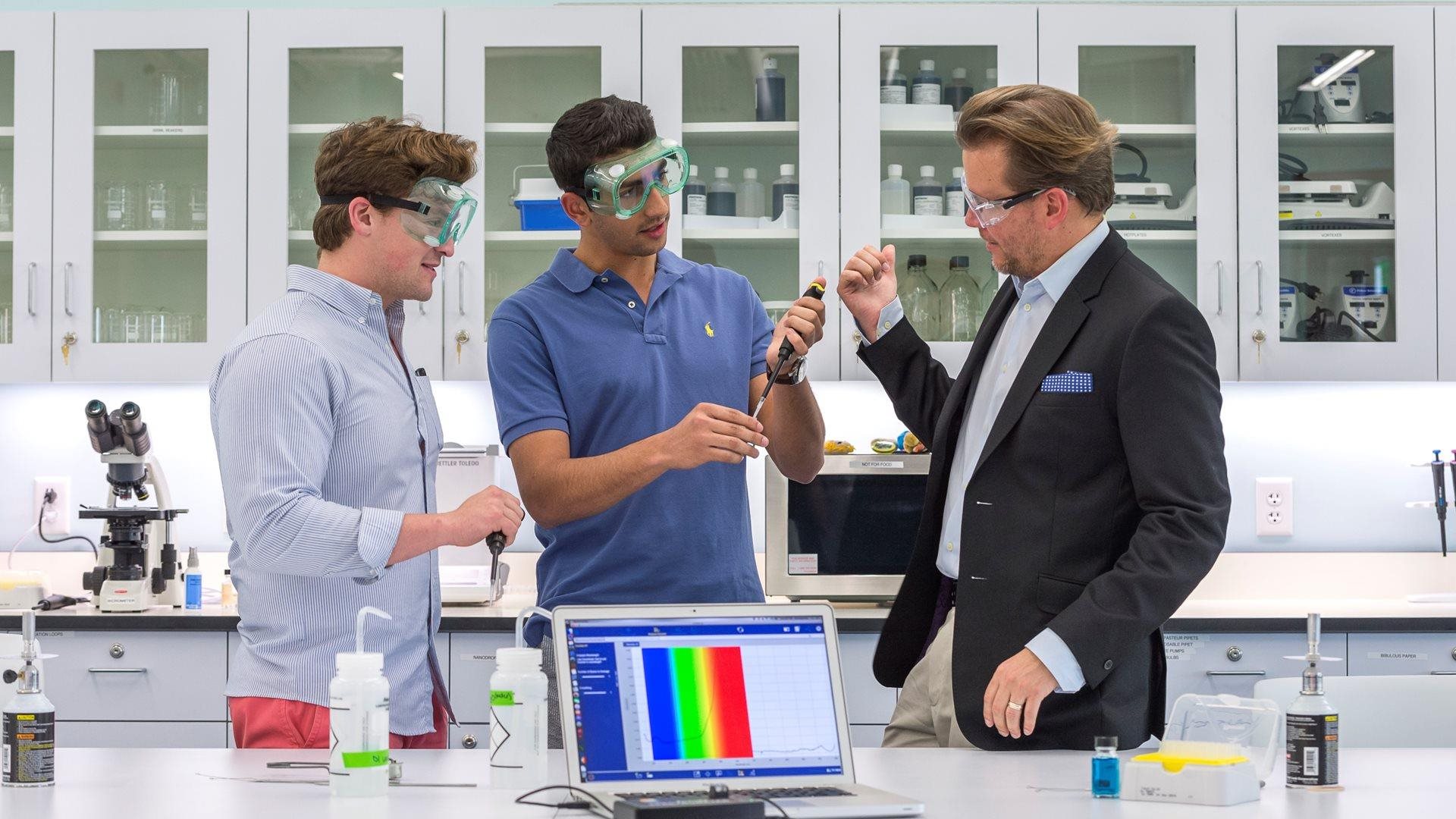 Support Collaborative Research
Join Florida Southern College in Offering the best in engaged learning.
Experiencing learning beyond the classroom is an essential aspect of a Florida Southern education, and it is an opportunity you can help provide to Florida Southern students.
Student Research
Every summer, Florida Southern students have the opportunity to participate in collaborative research projects with their professors. These projects provide students with a once in a lifetime experience where they can dive into their field of study and grow under hands on instruction.
This summer, Alex Faus '22 collaborated with mathematics professor Dr. Matthew Eicholtz to develop a recognition framework by using the game Scrabble to understand deep neural networks. Meanwhile, students Ashley Norburg '20, Mario Pineda '21, and David Ecker '20 collaborated with chemistry professor Dr. Shameka Shelby to examine how the retina repairs itself. Their research has the potential to impact millions of people around the world.
These collaborative research projects between students and their professors are just a few examples of the transformative and unique work that occurs at Florida Southern over the summer. They illustrate the very best in educational excellence that the College has to offer—engaged learning, individualized attention, and the opportunity for students to make a difference in society.
Your Role
As a friend or alum of Florida Southern College you can provide more collaborative research projects to Florida Southern students. The only obstacle in offering a collaborative research project to every student who seeks one is securing the necessary funding.
Will you help the College move these students' plans from just a spark of curiosity to a profound learning experience by making a donation to the Collaborative Research Fund?
Donate Now