A Worthy Approach
May 3, 2023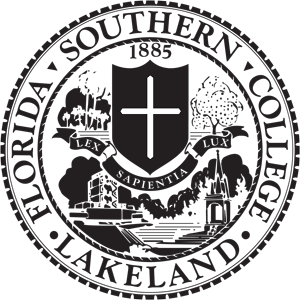 At the core of every teacher is the desire to help people learn.
For Sarah Rideout '10, M. Ed. '11, the desire was born out of not wanting to see a single child feel like they were being left behind.
That is why Rideout started teaching at The Roberts Academy, and why she worked 12 years to earn the right to call herself an Orton-Gillingham Academy Fellow.
"For 12 years now I've met children and their families, and I've heard their stories about their difficulties," said Rideout, who is a fifth-grade teacher at The Roberts Academy at Florida Southern. "It just pulls at your heart to see young children (with dyslexia) struggling. They feel 'dumb' and wonder why everybody else gets it but them. Students with dyslexia are intelligent, they just learn to do things differently. My passion comes from them. I want to help as many as I can to not feel that way about themselves. I want them to feel that they are incredible students that were taught in a way that didn't work for them."
Since 2010, The Roberts Academy has successfully prepared talented students with dyslexia to achieve academic excellence through dynamic educational programs.
The Roberts Academy is the first transitional school for children with dyslexia in the state of Florida, and one of only a few comprehensive schools for students in the entire country. The Roberts Academy provides a full complement of academic programs for students in addition to support and training for parents and teachers of students with dyslexia.
Dyslexia is the most common cause of reading, writing, and spelling difficulties and can lead to extreme frustration and low self-esteem. Often gifted in many ways, children with dyslexia can face a vast array of learning challenges.
Orton-Gillingham instruction starts with the basics, focusing on the phonics and structure of language. It moves gradually to weave the skills of reading, spelling, and writing into an integrated whole. Feedback is immediate, so students master skills step-by-step to achieve literacy and self-confidence and become more capable of achieving their full potential.
As an Orton-Gillingham Fellow, Rideout is qualified to train and supervise others in the teaching of the Orton-Gillingham Approach.
To Rideout that is important in many ways.
"There are so many emotions that come into play in obtaining this," she said. "It goes beyond me. It really allows me to take my knowledge of the Orton-Gillingham Approach and teach others. That in turn helps more students. This is not a certification necessarily for myself, it's an opportunity to reach so many more students than I am able to come in contact with. That's the most important part, because there are so many students struggling with reading. Now, every teacher I train, that might be 100 more students that they help learn to read."
Rideout is one of only 146 Orton-Gillingham Fellows across the world, and she is the only one in the entire state of Florida.
To earn the fellowship, Rideout had to complete a rigorous regimen.
Orton-Gillingham Fellows are required to have a Master's Degree (or international equivalent) upon applying to the Orton-Gillingham Academy. They must have a certified level membership, have experience teaching students of various ages and learning profiles, show evidence of continuing professional growth and development in the field of dyslexia beyond the Certified level, and provide notice to the Academy that they are being trained by an appropriate O-G Fellow.
And those are just the prerequisites.
Aspiring O-G Fellows must also complete 250 hours of coursework, 300 hours of supervised practice spanning three academic years in addition to 300 Certified hours for a total of 600 hours across six years. This includes 10 observations by a Fellow in Training by a Fellow in a variety of settings, which include teaching courses, supervising trainees, conducting observations, and giving feedback to trainees. Fellows-in-Training also must participate in a minimum of three complete trainings over a three-year period to include both Associated and Certified trainings.
The time spent has all been well worth it for Rideout.
"It's such a wonderful feeling knowing I can help outside of the students I have in my classroom year after year," said Rideout, who estimates that the number of teachers and students she has helped reach during her own Fellowship journey is more than 1,000.